4 November 2021
Digital care post-covid: not a tsunami, just a big wave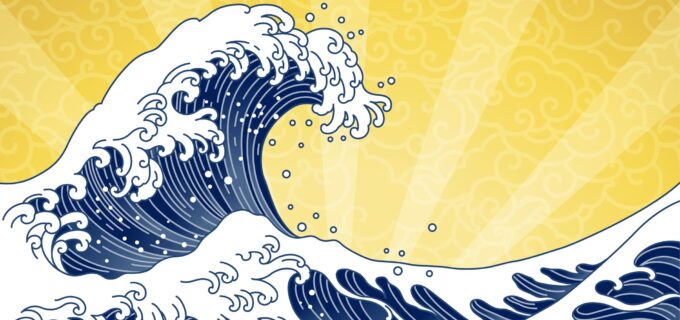 With the proverbial floodgates open for digital health innovations, what will stay and what will go once the dust settles?
---
Countless new health tech innovations may have popped up over the past two years, but has it been enough to overcome hesitancy toward telehealth – not just in the general public, but within the medical profession too?
Don't make any assumptions on what will stay, Dr Angus Ritchie, CIO of Sydney Local Health District, told a recent Wild Health webinar on post-pandemic digital health.
"I'm not sure we've totally smashed [that hesitancy], but we've definitely put some very big dents into it," Dr Ritchie said.
"Those dents are to a large enough degree that there will be a relatively small cohort that just don't want to go back, who will continue to be very digital- and telehealth-first."
Dr Ritchie, who successfully scaled up virtual outpatient clinics at the beginning of the pandemic, said it was likely that telehealth acceptance would follow a similar trajectory to the acceptance for electronic medical records.
"When we tried to roll out electronic medical records, there was a lot of fear of adoption and resistance to change," he said.
"But once we got it through, and one or two years had passed and we were over the hump, people started coming in with so many ideas about how they could use the EMR to better deliver care."
However, Helen Souris, CEO of digital cardiac rehabilitation company Cardihab, feels that "hump" may come sooner rather than later.
"Covid has enabled that nudge to happen; patients and clinicians are now willing to embrace digital technology, but it does require coaching and support," Ms Souris told the audience.
"Helping people embrace a new model of care requires a bit of nurturing, and that's where we see a big bottleneck at the moment."
Moderated by Wild Health/The Medical Republic publisher Jeremy Knibbs, the webinar's other panel members included Bill Maiden, CEO of My Emergency Doctor; Coviu CEO Dr Silvia Pfeiffer and Michelle O'Brien, Head of Strategy at MediRecords.
So what can uncork that bottleneck?
The answer, according to Ms O'Brien, is laying down the right funding models.
"Our funding models really need to change to catch up with what technology is now able to deliver," she said.
"The telehealth covid MBS items showed how quickly people change when the funding models change."
A prime example was when some telephone MBS items were removed, but video items remained intact; clinicians quickly changed their tune.
"Before [that change], we saw less than 2% of telehealth consults being done via video, but in the past two months that has risen to about 8%," Dr Pfeiffer said.
While some GPs were initially sceptical of video technology – given the relative newness of video conferencing – Dr Pfeiffer said the financial incentive, coupled with a user-friendly interface, was enough to coax many out of their comfort zone.
"We heard the same story over and over again," she said.
"People told us 'This is easier than I thought it would be, why have I been resisting this?'
"A third of all GPs are now actively using video telehealth and it is really a change from previous lockdowns."
According to Mr Maiden, the pandemic has also provided a valuable opportunity to test the limits of telehealth in areas with existing issues.
"We haven't invented emergency telehealth, we're more about adding capacity into the network," he said.
"But what COVID has done is that it has caused a lot of the clients that we work with to consider different ways of working."
Wild Health is running another webinar on Tuesday, November 23, that will cover the basics of cloud technology in healthcare. Register here.