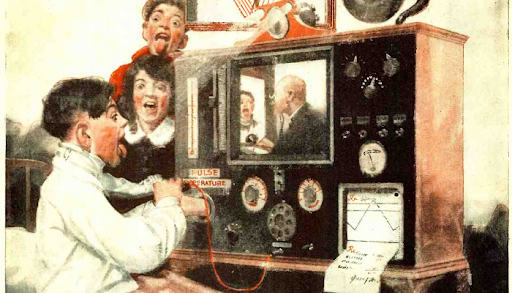 This GP built and owned app has no subscriptions, no messy integrations, easy payment functionality for either bulk or mixed billing without hassle, and is entirely free to the doctor.
---
After some years in development, a new telehealth application is beta launching its new Welio platform, which will be the first in Australia to offer purpose-built workflow functionality to GPs for telehealth as a web application, entirely for free.
Most existing purpose-built applications work on subscription models for practice or transactional pricing. While GPs can access Coviu, the most well established purpose-built application to date, through HealthDirect for free until next March, that offer will cease as the COVID-19 situation settles down.
Welio is the first vendor to come out with a model is entirely cost free (excepting financial gateway costs) to a GP and practice, other than the downloading, setup and training, which its founders say is deliberately GP-focused and simple.
The app is designed to be GP practice outwards primarily, so that it works within the workflow of a normal practice's reception and appointments setup.
A patient might make an appointment via a booking system or receptionist and in either case, the practice sends a reminder of the time and a link for the patient to download the app before the consult. This is how patients are enrolled throughout the system, which is again different from some other applications which advertise via the internet or web-based health directories such as HealthEngine.
Enrolment of a patient takes about the same as it does to sign up to Uber, and includes the patients providing their credit card details, which stay securely in the system so that from then on, whichever doctor they use on the system, and whenever, they don't have to worry about payment. That's Uber-like functionality that so far nearly all other purpose-built systems don't have. Without it, each consultation a patient has to re-input their credit card details and the potential for error and annoyance is much heightened.
At the GP end, the system is highly flexible, with a GP being able to preset time-based fees for their consults which can differ by individual and provider type, and allow the consult to be bulk-billed while still being  able to change the fee at the end of the consult, if the consult runs over or under time. Current competing systems often only have a preset payment structure resulting in consults which can over or underpay both the patient or the practice.
The whole system is paid for by a $2 fee charged to the patient, unless it is a bulk-billed consult, in which case the $2 fee is waived by Welio.
The thinking that has gone into Welio includes a long history of trial, error and iteration starting nearly three years ago with a partnership with Microsoft in Vietnam to use mobile technology ubiquity in that country, and a good telehealth app to bring much better healthcare to the regions of that country.
Since then Welio worked on versions for Australia, and tested them, but held back as it learnt more and more about how GPs actually view telehealth.
One aspect co-founder Dr Jared Dart felt was always going to present difficulties was that GPs would struggle to adapt to video over using just a phone. As things have turned out so far, only 3% of GPs use telehealth video to do consults.
Dr Dart says that this launch version of the product is built with that framework in mind.
"The functionality is very much seamless whether it's voice or video because we know its going to be a while before both patients and doctors can get their heads around video concepts, especially if the solutions are clunky, which they have been," he said.
"But if you can reach out via voice using an on-phone app that works just like Skype or WhatsApp and still have the ability to quickly go to video, and link that to seamless payment – well, that seemed to be the holy grail for us. We also firmly believe that Australian GPs will want to do more video as long as it is made easy for doctors and patients. We've already seen different engagement styles using our on-phone app than with other web-based patient platforms. Making that connection between doctor/health professional/clinic and patient richer and more effective is at the heart of our development runway at the moment."
The latest launch version of Welio has been supported by a grant from the Queensland government's Advance Queensland initiative, encompassing a $755 million investment in innovation and job creation in new sectors of the economy. It is also supported by Microsoft cloud computing, giving the architecture very high levels of redundancy and security.
The app is not integrated into any of the major patient management systems but neither are most of the other systems, so essentially Welio can run split screen with a PMS but manage the key functions of video consultations and payments.
Dr Dart, a practice owner himself,  says that "insight into simple workflow, efficient billing and ease of use has been at the heart of what we've set out to achieve with help from Microsoft and the QLD government.
"We built it for all clinicians, so please come and try it out. All your fees are your own, and we plan is to reinvest some of the nominal patient fees into GP advocacy to help us to give back to the sector over longer term. We'll be creating content for the mainstream media and politicians highlighting the value of good primary care."
Co-founder Darren Magick added that there had been some serendipity in how development was proceeding, and what the demands of COVID taught us all ultimately about telehealth.
"Pre-COVID there were debates about best-use cases – now we see that every case is potentially a use case, so the focus now is on sustainably operationalising telehealth in a way that works for primary care.
"Hence we've made it free, giving doctors complete control over their own fees, which they keep 100%. Telehealth works for patients – and with Jared's design Welio is really making it work for doctors too."
Welio, in classic start up form, is amid enrolling 100 practices prior to its major rollout some time in early to mid-November. If you are interested in being one of those trial practices and getting in early on this new product, you can express your interest as a potential early access site HERE.
The product officially launches on November 8.
This article was sponsored by Welio.