12 July 2021
Lungs aged a decade after extensive smoke inhalation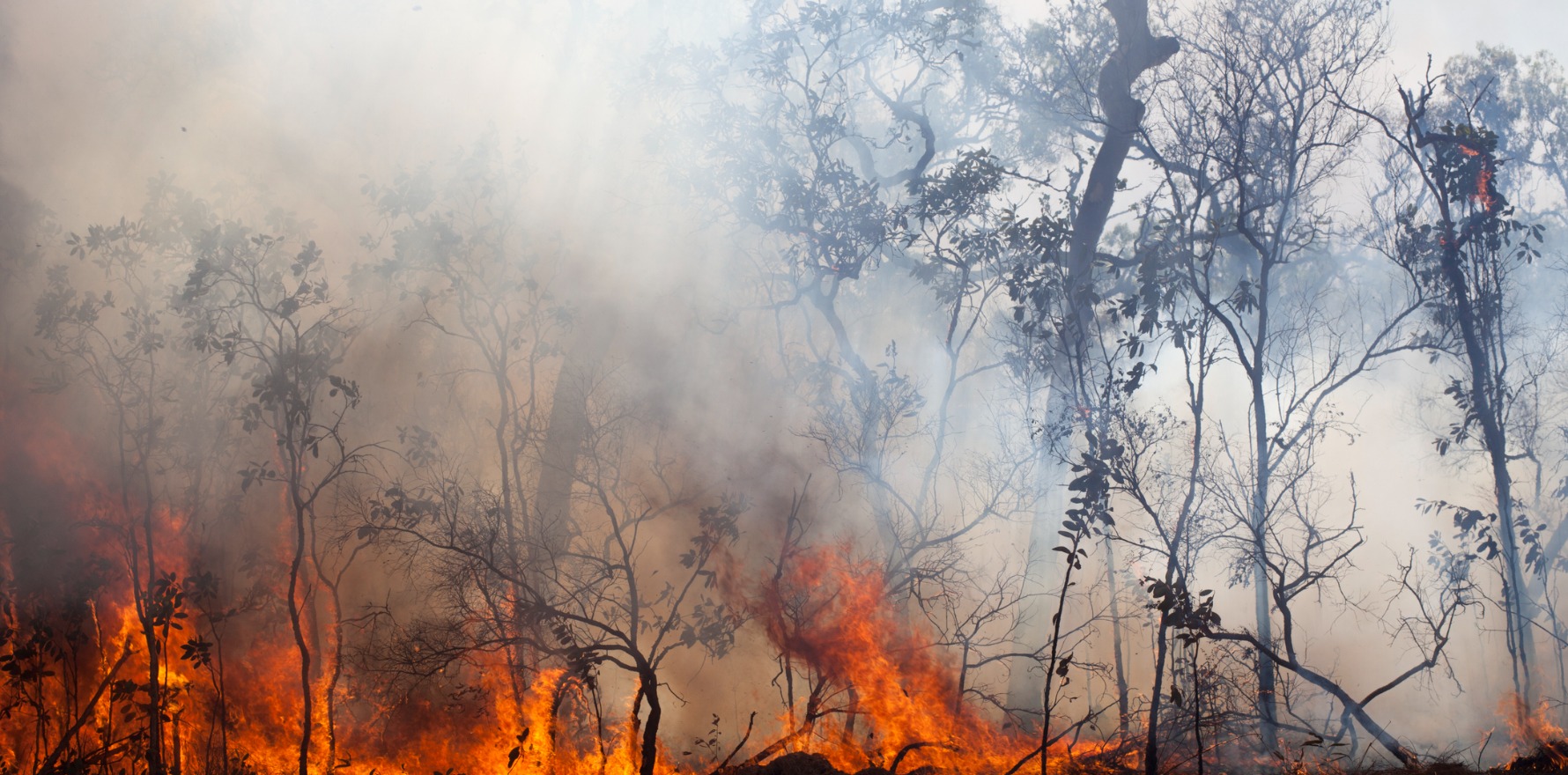 The findings from the Hazelwood coal mine fire may foreshadow future health problems from Australia's summer bushfires.
---
Extensive exposure to fire smoke could age lungs by more than a decade, according to a long-term study of Victoria's Hazelwood coal mine fire.
The findings suggested that people most affected by the recent Australian bushfires could be similarly harmed.
In 2014, the Hazelwood coal mine in Victoria caught on fire and burned for six weeks, exposing residents in the adjacent town of Morwell to high concentrations of fine particulate matter (PM2.5).
"The local community was understandably concerned about the effects of the exposure to smoke and ash," said Professor Michael Abramson, lead researcher on a 10-year study of the fire's long-term health effects.
Four years after the fire, Professor Abramson and colleagues studied the lungs of around 350 adults from Morwell, and compared them with almost 200 adults from a town 80km away that was not affected by the smoke.
The most-affected residents of Morwell were exposed to extremely high levels of fine particulate matter, which is one of the more harmful components of bushfire smoke. The tiny particles can get deep into the lungs and bloodstream, and chronic exposure has been linked to a range of respiratory and other health problems.
Residents of Sale had very little exposure to the smoke, with an average of 0.1micrograms/m3 per day. In contrast, the most exposed individuals in Morwell were inhaling an average of 27.8micrograms/m3 per day.
Professor Abramson and his colleagues found that for every 10micrograms/m3 increase in fine particulate matter, residents' lungs looked almost five years older when measured using the forced oscillation technique.
"Lungs normally become less stretchy as people age," said Professor Abramson. "These findings suggest an additional insult to the lungs of the participants who are heavily exposed."
The Hazelwood mine fire could be compared to the 2019/2020 megafires, said Professor Abramson. On both occasions, the fires went on for weeks and exposed residents to several times more smoke than the National Environment Protection limit of 25micrograms/m3. 
"We'll have to wait and see what they find, but I would be quite surprised if they don't find similar effects on lung function in people exposed to the bushfire smoke," he said.
Professor Abramson and colleagues intend to measure the respiratory health of residents several times over their decade-long follow-up to see if the damage is long-lasting.