27 July 2020
Telehealth's ups and downs for mental health care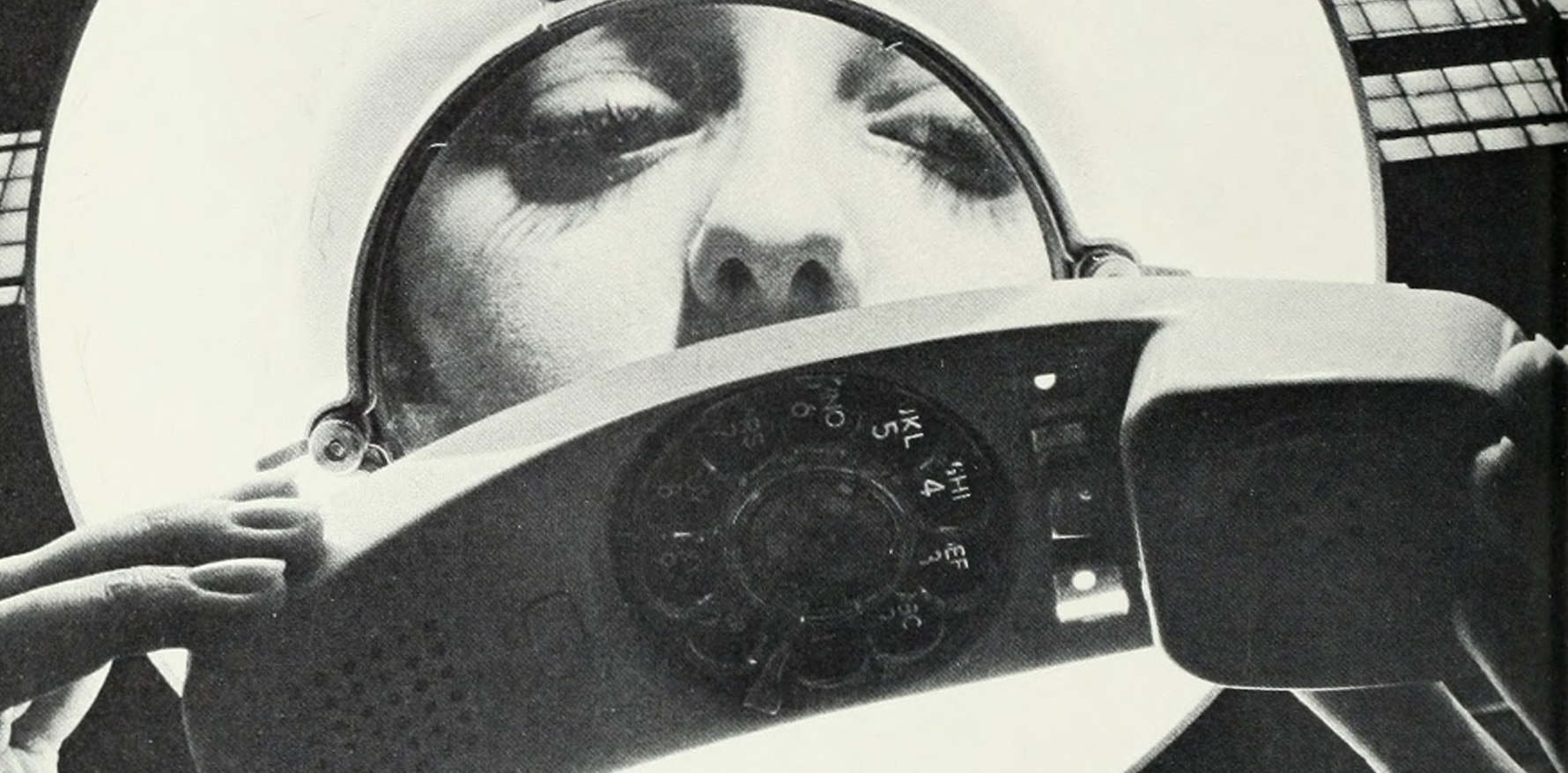 It could be a huge boon to psychiatry, but there are some pitfalls to beware.
---
One hundred and forty-four years after the invention of the telephone, that magical technology has at last been fully, officially integrated into our health system.
It may have taken a global pandemic to get telehealth services covered by Medicare for the whole Australian population, but now that it's here, experts say it could transform approaches to health care, especially mental health care.
"We should have done it 10 years ago but it's great we've done it now," Professor Ian Hickie, co-director of Health and Policy and Professor of Psychiatry at the University of Sydney, tells TMR. "There is an opportunity here for transformative care.
"There have been many, many barriers we have not been able to overcome with traditional clinic-based services so now we have a real opportunity to make progress. It provides contact and flexibility and opportunities that traditional clinic based or real estate-based services don't. Connecting with people in their own time in their own place in ways that people often prefer."
In April 2020, there were 5.8 million telehealth consultations; just over 90 per cent of these were via telephone and 9.3 per cent were via video conference.
Thirty-six per cent of the 12.9 million GP consultations in April were given via telehealth. That amounts to 4.6 million telehealth sessions with GPs, which coincided with a reduction in face-to-face consultations. Before COVID-19, on average there were 10.5 million face-to-face consultations every month. This dropped to 8.3 million in April.
Psychiatrists in Australia have been providing telehealth consultations since 2002. Prior to COVID-19, just 4.5 per cent of consultations were via telehealth. This April that number rose to 26 per cent.
"Patients are clearly making the case for telehealth consultations to become a permanent feature of our health system for both GPs and non-GP specialists," Dr Tony Bartone, President of the AMA said in a statement.
"Telehealth is the norm in many parts of the world, providing patients with a convenient option to access care where they don't need a physical examination," he said.
The Australian Bureau of Statistics Household Impacts of COVID-19 Survey found that between  29 April and 4 May, one in six Australians used a telehealth service and those with a mental health condition were more likely to use a telehealth service than those without.
Experts say telehealth could be used to improve access to mental health care across the country.
"Mental health is particularly amenable to telehealth because it does not require a physical examination," says Associate Professor Liam Caffery, Director of Telehealth Technology at the Centre for Online Health at the University of Queensland. "There is a lot of evidence of effectiveness of telehealth using video conferencing in a broad range of psychiatric and mental health care services.
"In terms of mental health, some patients find it less confronting and less stigmatising than in-person services, and it allows them greater discretion in accessing services."
Dr Caroline Johnson is a senior lecturer in the department of general practice at the University of Melbourne. She tells TMR patients have found it comforting having the option to discuss matters of mental health over the phone or through video.
"Telehealth has enabled patients needing mental health care to keep in touch with a trusted GP, without the worry of leaving home during the pandemic lockdown," she says.
"For some patients, catching up with me over video has been really reassuring for patient and doctor. Knowing that care can continue, be affordable, safe and accessible are key wins for patients needing mental health care."
In April 2020, one in five Australians reported feeling lonely and 43 per cent reported experiencing one or more personal stressors due to COVID-19.
Professor David Castle, chair of psychiatry at St Vincent's Health in Melbourne says there is likely to be a surge in the number of patients seeking mental health care due to COVID-19.
"We're already seeing a big demand for mental health care and there's no doubt there is going to be more and any capacity of the system overall to offer more reach to people with mental health problems must be a welcome thing," he says.
Hickie says it will likely fall to GPs to handle the surge in patients seeking mental health care.
"You can imagine in many GPs worlds, you're going to see a lot of women who have lost particular roles, who are under a lot of family pressure; you're going to see a lot of young people who are out of education, who are out of work; you're also going to see a lot of middle-aged men who for the first time, their whole industry is gone, in aviation or tourism or hospitality – they had a secure business and now they don't have any.
"That turns up in GPs' surgeries as distress and mental health problems, and suicidal behaviour and drug and alcohol problems and domestic violence. There's no doubt in my mind that GPs will be on the front line of it," he tells TMR.
"The important point to make about all of this is all of us are potentially vulnerable and often we don't know whether we are until we find ourselves in a situation which precipitates that distress. We've modelled that for current unemployment rates you're going to see at least a 25% increase in emergency room presentation, you're going to see suicidal behaviour, sadly you're likely to see increased rates of actual suicide unless government is able to take effective action… and a lot of that pressure will fall on family doctors."
Professor Caffery's research suggests patients report high levels of satisfaction with telehealth sessions. But Dr Johnson says issues surrounding technical glitches and telehealth etiquette can be challenging for doctors.
"It's frustrating when the technology lets you down, or you have to spend five minutes in a 30-minute appointment just getting the video to work," she says. "Many patients have been reluctant to use the video: some simply don't have the IT resources, but many others have expressed just feeling too overwhelmed to cope with yet another change. And for those who have been willing, it can take time to sort out some technical glitches.
"I was caught out early on with telehealth not picking up who else might be in the room or listening in during a consultation. Learning how to get informed consent and set the ground rules for telehealth took a while to get used to.
"Another frustration I have found is the occasional patient who thinks it's OK to do telehealth while they are doing something else, like driving a car or going for a walk. I have to tell people that a consultation needs their full, undivided attention, and it's not just a chance for a friendly chat. I guess we are all learning about telehealth etiquette as we go!"
Nearly all of Johnson's longer telehealth consults have had to be bulk-billed. In a pandemic, she feels this is reasonable but notes it does put pressure on the business side of general practice for GPs.
The Department of Health says video-conferencing is the preferred method of telehealth consultations in place of face-to-face consultations, and that audio-only services can be used when video is not available. As long as the means of telecommunication meets clinical requirements and satisfies laws concerning privacy, no specific equipment is needed to provide telehealth services under Medicare.
But the simple telephone remains far and away more popular than video. In April 2020, 535,000 telehealth consultations were done via video, compared with 5.2 million by phone.
It was part of the RACGP's early messaging around telehealth that no fancy setups were needed, just a phone. But there is some trade-off between convenience and quality of care.
"While there is little doubt that telephone can be used effectively for some telehealth consultations there is also little doubt that video would have been more effective in many instances. For this reason I would have liked to have seen a much greater proportion of telehealth delivered by video," Professor Caffery says.
Professor Castle says telehealth could help patients who experience barriers in attending in-person clinics. But he notes that consultations through a screen can have limitations too.
"There are certain things that are missing," he says. "There's a lot of nuance and subtlety associated with human interaction which is lost to some degree over the video conference facilities."
He is also that concerned that even with video, quality of care is diminished.
"Unfortunately, it does seem that some practitioners are using this as an opportunity to churn through an awful lot of patients very quickly.
"It's probably going to be easier for people to cut corners using video conferencing than if a patient is there with you. We just need to be conscious of that. As clinicians we need to keep all those really good parts of our practice which are key and integral to good mental health care."
Then there is the matter of privacy. The Department of Health's guidance includes recommendations to choose a video-conferencing provider that has end-to-end encryption, and a platform that has passwords and meeting IDs and stores data in Australia. For teleconferencing, the guidelines suggest seeking a provider that allows dedicated lines, meeting IDs and participant pins.
Professor Caffery says privacy is always a concern with online platforms, but measures can be taken to mitigate this.
"There is no 100% guarantee of privacy with any transaction that takes place on the internet, be it a credit card transaction or a telehealth appointment," he says. "So, clinicians should be privacy-aware. Using some simple and easy-to-implement safeguards means privacy risks with telehealth are very low.
"As a patient I would take a value proposition approach to the possibility of a privacy breach – does the benefit I receive from telehealth outweigh the risk?"
Professor Caffery says one of the challenges in implementing effective telehealth is lack of experience and relevant skills among practitioners.
"The greatest challenge with telehealth is clinician reluctance to practise. Telehealth can be disruptive, it does require them to learn new consulting skills, and they are unlikely to have been trained in telehealth.
"GPs need to be willing to change their practice and they must redress their lack of training and experience. While many aspects of telehealth and in-person consultation are similar there are skills that are specific to telehealth.
"GPs should be aware that it is not 'flicking a switch' and it will take investment and effort to introduce telehealth into everyday practice. Research shows that practices that make the effort to redesign their services have more successful and sustainable telehealth services.
"Patients do like telehealth and they will seek out services that provide telehealth."
The current telehealth arrangements are legislated to continue until the end of September, when they will be reviewed. But the AMA and RACGP have been lobbying for it to remain after a trial that AMA President Dr Tony Bartone says has been an "outstanding success".
Professor Castle says COVID-19 has provided an opportunity to re-examine approaches to mental health care in Australia.
"The whole of society has had to look at itself in a slightly different way and mental health is a big agenda item for everybody," he says.
"If you haven't had some anxiety around some of this, there's something really seriously wrong with you – you have to have some anxiety around it, and you have to acknowledge that sometimes that anxiety can feed in to other problems like substance use, into suicidality.
"We as a society have had a wakeup call, we've also had an opportunity to think about our values and about how we help other members of our society, and I hope that isn't lost on us going forward."
Professor Caffery says as restrictions ease and things begin to normalise, there is a risk health care in Australia will revert back to what it once was, without the availability of telehealth to all Australians.
"I think there is a very real risk that post-pandemic telehealth will not be sustained and health care will 'go back to normal'," he says. "Telehealth does change practice revenue. The business model needs to stack up for GPs to continue telehealth post-pandemic. Sustainability will very much depend on the continuation of MBS subsidies for telehealth.
"The government will be forced to put constraints on this funding to ensure the quality use of telehealth. But perversely these constraints may further reduce the sustainability of telehealth. MBS funding is already coming under scrutiny – with the recent announcement from [Health Minister Greg Hunt] that MBS telehealth subsidies will be limited to usual GP or practice."
Dr Johnson says it's a good thing that measures are there to ensure telehealth supports continuity of care for patients with their regular GP. But she says supporting GPs with special skills must also be considered.
"We also need to consider strategies to support GPs with special skills in mental health who do shared care with a patient's regular GP," she says. "That group of GPs also need support to continue working via telehealth. Government needs to ensure MBS-funded telehealth is equitable but not wasteful and it needs to drive quality practice. Working out how to get that balance right may be tricky, but definitely worth the effort."
Professor Caffery believes telehealth could play an important role in improving the mental health of all Australians, and provide patients with more choice.
"I genuinely believe good-quality mental health services delivered by telehealth – and in particular video – could improve the mental health of Australians. For this reason I would like to see good quality services continue as well as new services introduced meaning that Australians have the choice on how they access their mental health care."
Dr Johnson hopes telehealth will remain in use once the pandemic is over and restrictions are lifted.
"Telehealth was a huge bonus that allowed many of us to keep working when we might otherwise not have been able to, due to our own vulnerabilities or the health needs of our families," she says. "Being able to keep in touch with our vulnerable patients has been significantly enhanced by the telehealth options.
"If we can find a silver lining in the cloud that has been COVID-19, it will be around the new ways of working that we have adapted to remarkably quickly. If we can work out a way to use telehealth to improve access to mental health care for vulnerable and disadvantaged groups, that will be a good outcome.
"But we want telehealth to complement, not compete with, face-to-face care. We definitely need it to continue post-pandemic, and it could become a useful tool for reaching out to people who otherwise may not seek help as they come to terms with the losses of 2020.