25 January 2023
The human reality of helping a patient die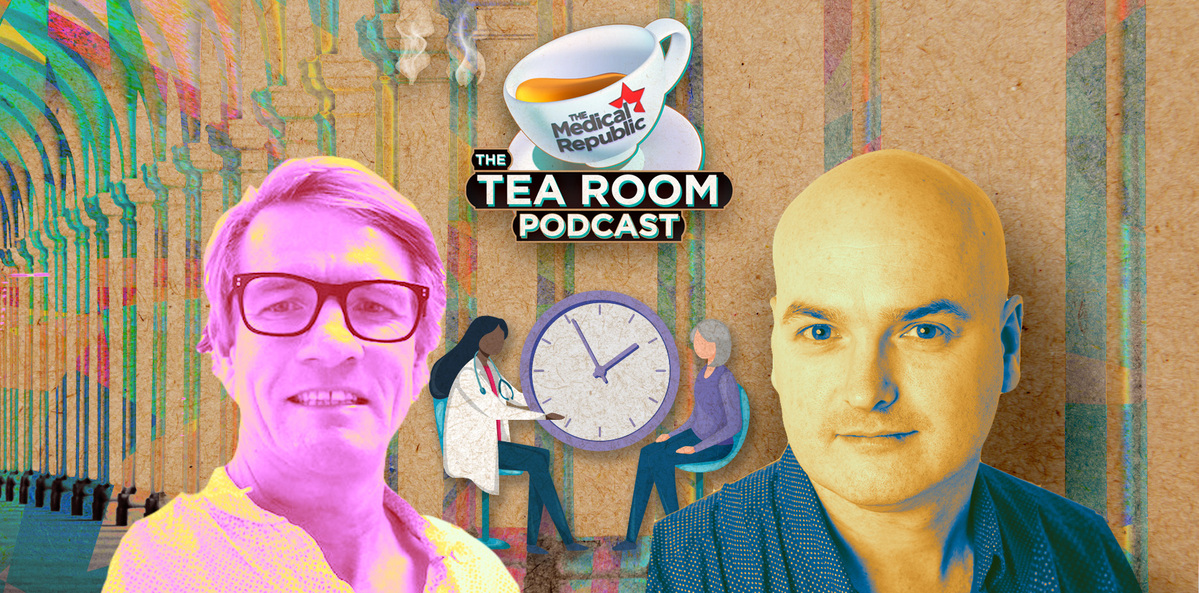 Administering voluntary assisted dying is different from academically debating it – two doctors tell us why.
---
In this second part of The Tea Room's special on voluntary assisted dying (VAD) we cover conscientious objection, patient choice and the personal impact of administering pharmacy that ends a life.
Our first guest is Dr David Ward, a general practitioner obstetrician from Albany in regional Western Australia. As a doctor he is also involved in VAD and has the privilege of being close to the full circle of life – birth and death – through his work.
He says that although VAD may sound like a sad circumstance, in his experience it's often the opposite. While it may not be for everyone, for him it's an honour.
"I don't think there's any getting away from what it means ultimately," Dr Ward says.
"However, there's certainly no doubt that you're with people at the other end of a very long journey. At people's houses, with their families and pets and in a situation which can be which can be quite nice and more positive than what you might initially think."
Our second guest is Dr Cameron McLaren, medical oncologist at Monash Health and director of Voluntary Assisted Dying Australian New Zealand. He's been involved in over 250 VAD cases, and he describes one for us with great openness.
Dr McLaren says there is an obvious demand for the service and not enough doctors accredited to provide it sustainably or equitably.
"It would be nice to share this workload with other people," he says.
However, he's also clear that no one should have to change their mind about VAD.
"I think whatever perspective you have is completely valid and should be protected and supported," he says. "Not all of us want to be neurosurgeons. Not all of us want to do colonoscopies. And we're free to choose the areas that we practice in accordingly."
The stories each doctor shares are deeply personal, reflective and thought-provoking. You might need more than one cup of tea for this episode.
You can listen and subscribe to the show by searching for "The Tea Room Medical Republic" in your favourite podcast player.