1 July 2020
The steep cost of our food allergies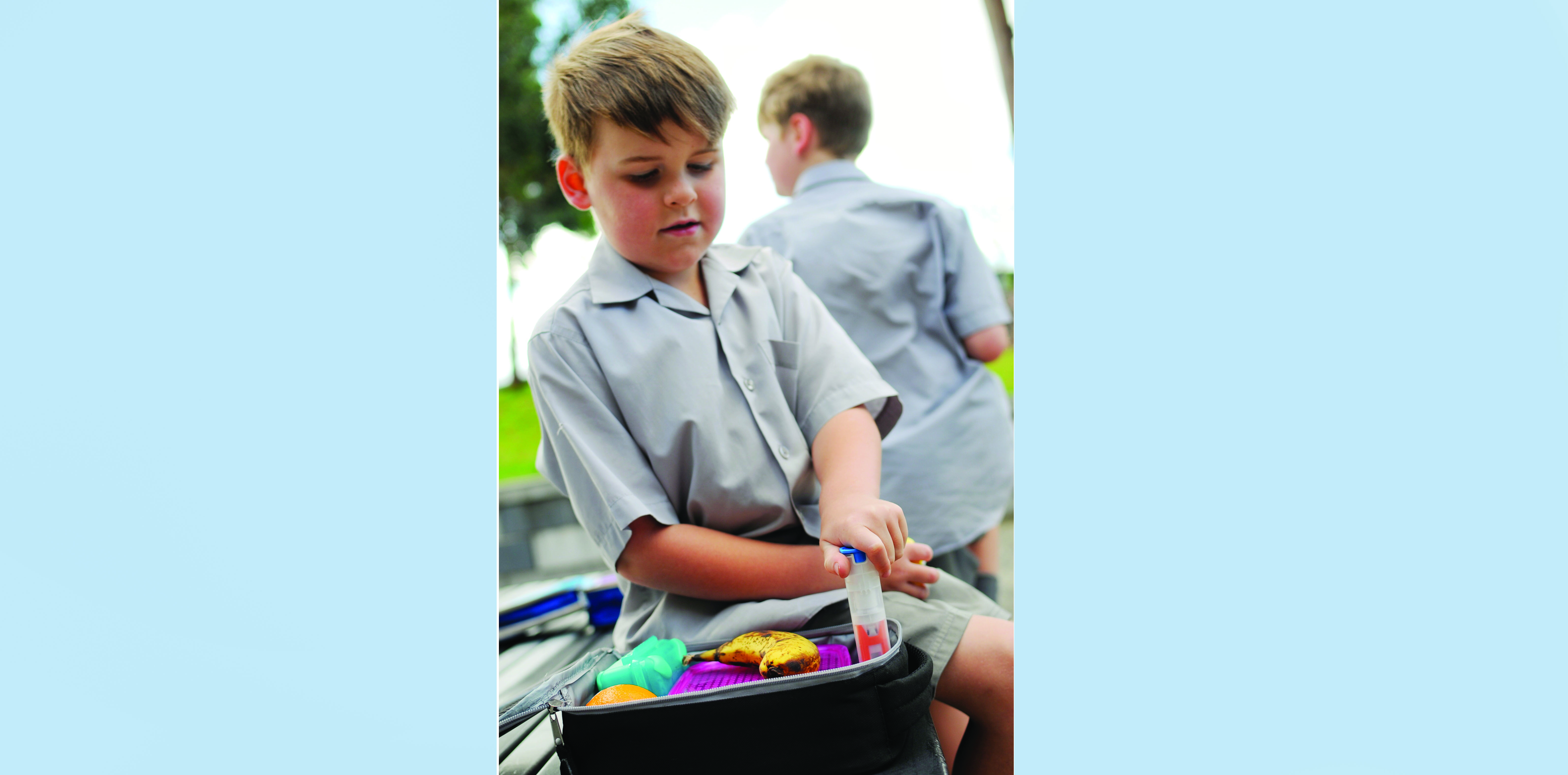 We need more research, training and surveillance of this risky condition affecting one in 10 infants
---
Never-ending vigilance is what it costs to live with a food allergy, a potentially life-threatening condition that now affects one child in every Australian classroom.
Dr Emily Amos is a Melbourne GP whose young daughter is allergic to eggs and several types of nuts.
She says the effect of serious food allergies on quality of life, particularly their unrelenting nature, is largely unrecognised by those who don't live with them.
"A lot of people don't realise how high the burden is," Dr Amos told The Medical Republic. "It's literally every meal, every snack, everything every day, and it doesn't change when you go on holiday.
"A lot of people with diabetes don't manage it perfectly, people sometimes just slack off. But there's no slacking off with allergies, you can never let your guard down at all. There's no cheat days."
Public waiting lists for allergist appointments are long, and private care is expensive. Food challenge tests cost around $200 each – and that's per nut.
Dr Amos says while a medical degree and connections are an advantage, it's still a life of anxiety, extra labour preparing nearly every meal, and scrutiny of every food item and every person her child spends time with.
"When I diagnose allergies or send patients on the path to being diagnosed, I'm basically telling them they now have to remember to breathe. It does change the world really quickly.
"Everyone thinks it you only affects you when you have an episode of anaphylaxis, but it affects every moment of the day."
Dr Amos wrote one of more than 250 submissions to the recent inquiry into allergies and anaphylaxis by the House of Representatives Standing Committee on Health, Aged Care and Sport.
Its report, "Walking the allergy tightrope", notes that Australia leads the world in the prevalence of food allergies and anaphylaxis.
The report's 24 recommendations include increased research funding, standards for training medical practitioners and students, a national register of anaphylaxis incidents, a national centre for anaphylaxis and allergy, meaningful food labelling, and a review of the allergist and immunologist workforce.
Dr Amos praised the committee but said it was disappointing that the immensely supportive non-profit organisation, Allergy & Anaphylaxis Australia, had been overlooked for funding.
Associate Professor Kirsten Perrett is a paediatric allergist at the Royal Children's Hospital in Melbourne and chief investigator at the Murdoch Children's Research Institute's Centre for Food Allergy Research, where she leads the VITALITY study investigating vitamin D supplementation for the prevention of food allergy in infants.
"This report really highlights that it's a huge problem," she told The Medical Republic.
"Australia has the highest rates of reported food allergy in the world, and it seems to be on the rise – certainly it was a virtually non-existent problem 30 years ago, and we're working to understand why that is so and to look at prevention strategies."
Food allergies were estimated to affect one in 10 Australian infants and one child in every classroom, Professor Perrett said.
But most of our data on prevalence comes from the MCRI's HealthNuts study on 12-month-olds that began in 2007. Currently Victoria is the only state with an anaphylaxis notification scheme, which reports only emergency presentations.
The Precautionary Allergen Labelling system – consisting of vague, non-mandatory "May contain …" statements based on no risk assessment – was also completely useless for consumers, the committee found.
There were few treatment options besides avoidance, adrenalin for anaphylaxis and antihistamines for milder reactions. Oral immunotherapy was promising, but needed further trials, Professor Perrett said.
The National Allergy Strategy (a partnership between the Australasian Society of Clinical Immunology and AAA) proposed PBS-listing immunotherapy for allergic rhinitis and dupilumab for eczema, and a carers' allowance for parents of children with severe eczema.
The committee also recommends a "de-labelling" program to clarify drug allergy status, which would prevent the unnecessary use of second-line treatments, usually antibiotics.
While 25% of patients presenting to hospital claim a drug allergy, only 10% of those actually have one, according to the NAS.
The inquiry does not directly address the issue of errors in food packaging and labelling, which a new study out of the University of Melbourne suggests may also be an important contributor to allergic reactions.
In a letter to the Journal of Paediatrics and Health, Dr Giovanni Zurzolo et al. say a study of FSANZ data shows incorrect packaging and labelling accounted for more than half of the 92 food recalls due to undeclared allergens from 2016 to 2018.
"There is a need for improved packaging practices to minimise foods with undeclared allergens and increase food safety for food allergic consumers," Dr Zurzolo said.