31 October 2023
Camaraderie, collective consciousness, mindlines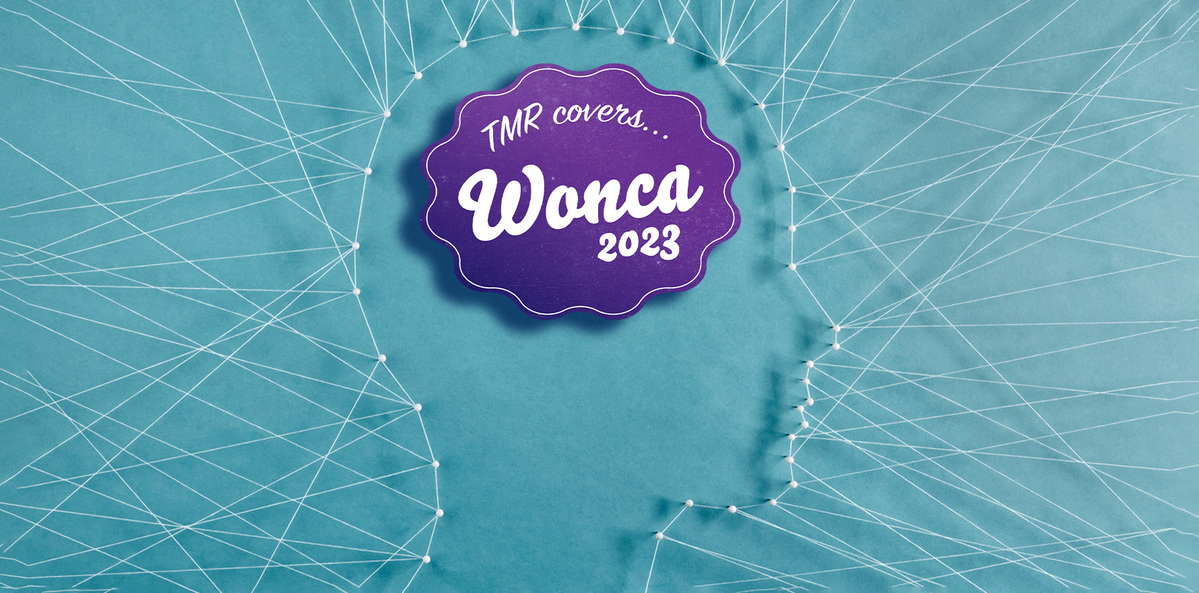 The key to thriving in the deep end of general practice is connecting with your tribe and knowing when the guidelines might not apply.
---
It was a recurring theme at this year's WONCA conference that general practice is a globally undervalued profession – but despite, or perhaps because of that, there was a palpable sense of camaraderie among the over 4000 delegates in attendance.
On Saturday, after what was rumoured to be a debauched Gala Dinner, co-chair of the RACGP's Specific Interests on Deprivation and Poverty Dr Tim Senior probed a room of green-clad (in honour of climate action) family doctors on what allows them to thrive in general practice, especially at the "deep end" of care for disadvantaged communities.
One motif was the "nourishment of community", summarised Dr Senior.
Dr Senior, who has been awarded a grant to travel to Europe to join with members of the Deep End network – a community that shares knowledge on working in deprived areas – to better understand how they thrive, said improving care needed to move beyond "reports that sit on a shelf" or redundant "toolkits".
"General practice is a practice of place … We know our communities," he said.
"The knowledge is in the group."
Care has become unaffordable for those who need it most, said Dr Senior.
"Healthcare is distributed like champagne," he said cheerfully, meaning those with the most receive the best and the most abundant, and those at the other end of the socioeconomic spectrum receive none.
This inequity and inverse law applies not only to patients, but to doctors – in terms of patient numbers and in the severity and complexity of care due to high comorbidities and poorer outcomes.
Doctors working at the deep end manage patients in deprived communities every day, but it's working out how to "thrive" and keep the practice sustainable that's the problem.
With one in eight Australians currently living in poverty, and one out of six children, this is not a quandary to be taken lightly.
"It's hard at times, but you've not jacked it all in," he told the room.
"One day, you might – that's fine too, because I'm not going to lead anyone to burn out.
"But we need to intentionally find ways of thriving."
According to one delegate, thriving is about "finding your tribe".
In agreement, a New Zealand GP spoke of the benefits of the close relationship she had with her local community pharmacist.
This focus on teamwork, especially within their education program, had lifted the sense of isolation GPs can often feel as lone entities acting as individual providers, she added.
The current model of general practice funded through Medicare is "sticky-taped together primary care" which "doesn't serve our patients", added Dr Senior.
"In Australia … we have a real difference between general practice as a small private-business doctor-run model which is sometimes corporate-owned, and primary care, such as community health organisations that are state funded, or NGO funded, and community-controlled health services that are owned and run by the community.
"I'm lucky enough to work in one of those."
Tying together two key themes from the discussions on how to thrive in the deep end – the notion of finding one's "tribe" and the focus on evidence-based care in a succinct and philosophical package – was world-renowned GP researcher Professor Trish Greenhalgh
"I don't know if you know John Gabbay's work on mindlines?" she asked the room.
According to Professor Greenhalgh, the mindline is the "intuitive knowledge" shared by a profession that dictates practice beyond guidelines.
It's a shared understanding of which practices are truly central and important to uphold, and which can be lost to the abyss due to subconsciously agreed redundancy.
"It's a really powerful concept, because people who are doing the same kind of work share a knowledge," she said.
"And that's not just a knowledge based on epidemiology. It's a knowledge based on practice."
Often, said Professor Greenhalgh, conventional evidence from RCTs was "inappropriate" for patients in more diverse socioeconomic situations.
"There is a mindline around working in different practices, which is why the toolkit doesn't work so well.
"It's geographic knowledge, case-based knowledge and learning.
"The reason why people here are really good at what they do is that they've seen a lot of cases, not because they've read a lot of RCTs.
"Coming together enriches that mindline in a kind of emotional way. It's not an abstract mindline. It's something we really care about."
Indeed, concurred Dr Senior, guidelines on providing appropriate care based on RCTs that aren't relevant to remote or rural populations "end up doing harm, because we get judged, because what we have to do is not aligned with [guidelines] and so is low-value care.
"I feel like the connection in this community is crucial for wellbeing in this work," Dr Senior concluded.
"So, keep an eye out for each other and look after each other and your teams. That's how we thrive."
The WONCA conference took place in Sydney October 26-29.