6 November 2023
Could covid ruin Christmas?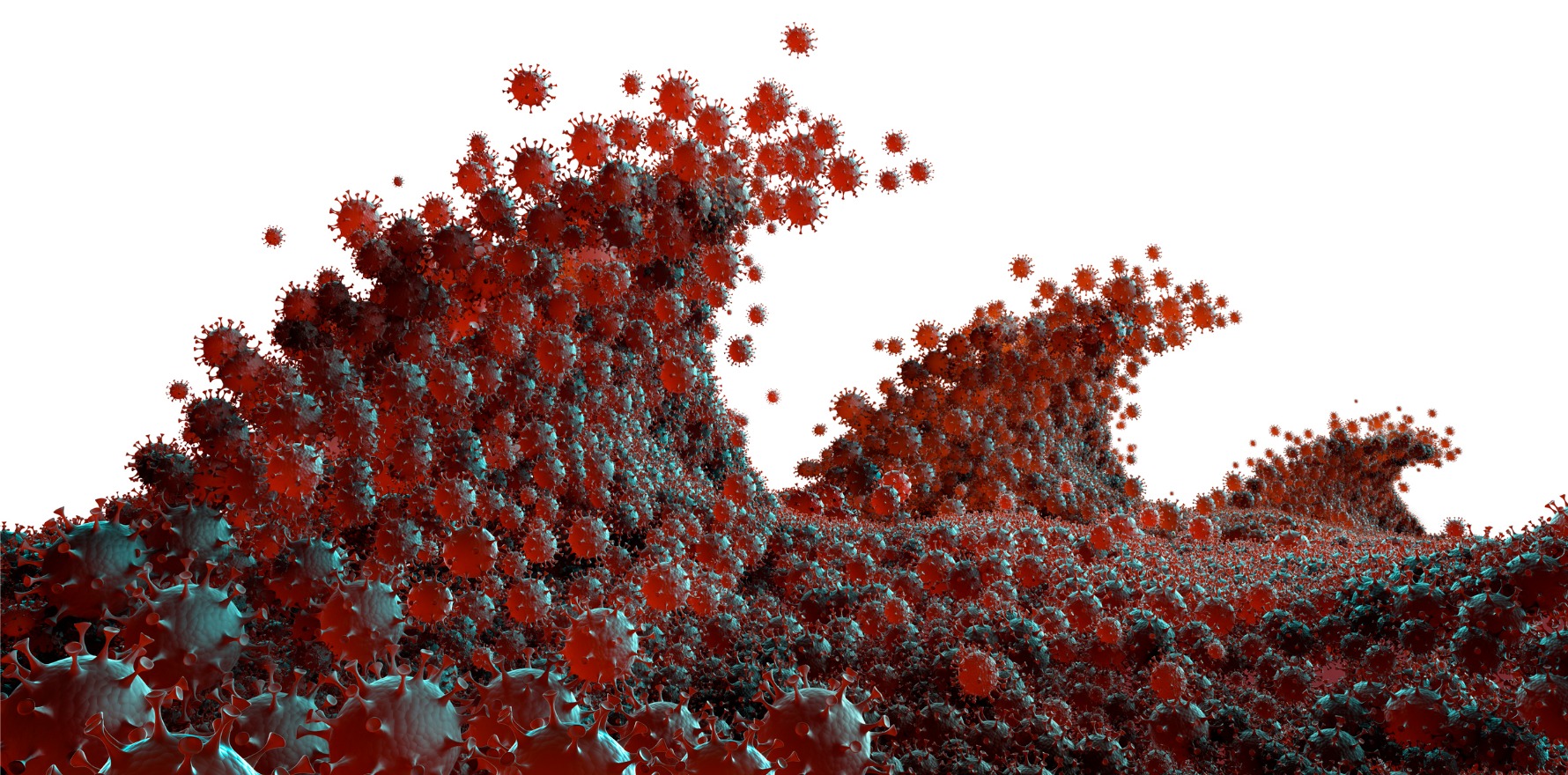 Less than a month after the emergency response ended in Australia, cases are ramping up and vaccinations winding down.
---
Covid numbers are on the rise again around Australia, pointing to a new wave that could peak in the coming months.
The news comes as Australia's chief medical officer Professor Paul Kelly announced that covid was no longer a communicable disease incident of national significance. This effectively ends Australia's emergency response to the pandemic.
Meanwhile, the Department of Health has moved away from weekly reporting, announcing that from 10 November, its covid trends reporting will be monthly.
Leading University of South Australia epidemiologist and biostatistician Professor Adrian Esterman told The Medical Republic he is certain the actual number of cases is much higher than the reported number given the fact that mandatory testing and reporting is no longer in effect anywhere in Australia.
"I think we are starting to go up the steep curve," he said. "In the last three or four weeks, we've just been slowly, very gently going up, but now it's going up quite steeply at the moment.
"But of course, it is very difficult to tell, because we're not getting national data anymore. All we are getting is data from four states on a weekly basis. And the rest is almost impossible to get.
"This makes it very difficult to keep a handle on what's happening. But from the states that are reporting, we are seeing this consistent rise in cases and hospitalisations."
Latest DoHAC data shows that for the week ending October 24, 6550 cases of covid were reported across Australia, an average of 936 cases a day. This marked an increase of 24% on the previous week. All states and territories have seen increases in cases. 
Of these, 273 were in NSW (an increase of 24%); 201 in Victoria (up 16%); 133 in Queensland (up 24%); 47 in Western Australia (up 44%); 153 in South Australia (up 24%); 61 in Tasmania (up 28%); 51 in the ACT (up 26%); and 17 in the Northern Territory (up 45%).
There were 1245 patients in hospital in the seven days to 24 October, 31 of them in ICU. This represented an increase of 18% on the previous week.
Concerningly, active covid outbreaks in Australian aged care homes are also on the rise in some states, including Victoria, where there are 86 active outbreaks (up from 72 on the previous week). There are outbreaks in 72 aged care homes in NSW (up from 42); 25 in Queensland (up from 23); 16 in Western Australia (up from 15); 24 in South Australia (up from 22). Tasmania is the only state to see a decrease, with the number of outbreaks dropping to three from the previous week's five. There are no reported outbreaks in aged care homes in the ACT and the Northern Territory, according to the data. 
PBS data also shows a hefty number of covid antiviral prescriptions have been issued. This includes oral antiviral treatments nirmatrelvir and ritonavir (Paxlovid, Pfizer) and molnupiravir (Lagevrio, Merck).
In the seven days to 22 October, 9418 PBS scripts for covid antivirals were issued in Australia. The bulk of these were in Victoria (3678), followed by NSW (2763), Queensland (1013), Western Australia (897), South Australia (667), Tasmania (202), the ACT (164) and the Northern Territory (34).
Meanwhile, Australia has to watch out for two new covid variants circulating in the community, dubbed Pirola (variant BA.2.86) and Eris (variant EG.5.1).
Professor Esterman said Eris was currently accounting for about half of all cases in Australia, while Pirola had been contained to an estimated 100 cases.
"It's incredibly transmissible and that's why it has basically dominated in most parts of the world at the moment," he said.
Professor Esterman said the current boosters were effective against these new variants, but that the next generation of immunisations currently in development would be even better. And the antivirals currently available were still effective, he said.
Moreover, trends were showing covid was not a seasonal disease like the flu, and that waves could occur at any time new variants appeared, he said. Events such as Melbourne Cup and Christmas, where people tended to congregate in larger numbers, also seemed to play a role.
Vaccination remained the best protection against covid, while public health measures like mask wearing, social distancing and isolating when sick should be practiced even though they are no longer mandated, said Professor Esterman.
"This is with us forever and what we need to do is talk about how to live with it, and that means looking after our vulnerable people," he said.
"And that's not being done, and that's upsetting me."
Latest vaccination data from DoHAC show Australians are not taking up the opportunity to access covid boosters.
As of 25 October, only 33% of people aged 75 years and over had received a booster in the last six months and 25% of people aged 65 to 74 years have had a booster. Just 7% of people aged 18 to 64 years have received a booster in the last six months, and only 45% of residential aged care residents have received a booster in the last six months.