1 May 2018
Finding high relevance clinical information online faster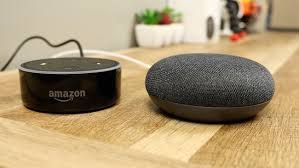 Help us help primary healthcare by taking this quick (three-minute) survey on how you find quality information online quickly
---
Help us help primary healthcare by taking this quick (three-minute) survey on how you find quality information online quickly, and win one of three Amazon Echo Dots, and three GoogleHome Mini's.
We are trying to make finding quality information easier for doctors. In order to create a tool that will help you find the most relevant information quickly, we would like to ask your help. By filling out this short survey you will help improve the accessibility of quality medical information for you and your colleagues. You can go to the survey here.
 https://www.surveymonkey.com/r/M9RFS5N
Make sure you answer our last question in order to qualify to win a prize. First five correct answers from AHPRA-registered doctors will win.
All information will be used for research purposes only and will be kept strictly private and confidential. Personal information will only be used in order to notify and deliver prizes to the competition winners.
If you have any questions please email Jeremy at jeremy@medicalrepublic.com.au.