26 April 2023
How high do you score on this dementia risk test?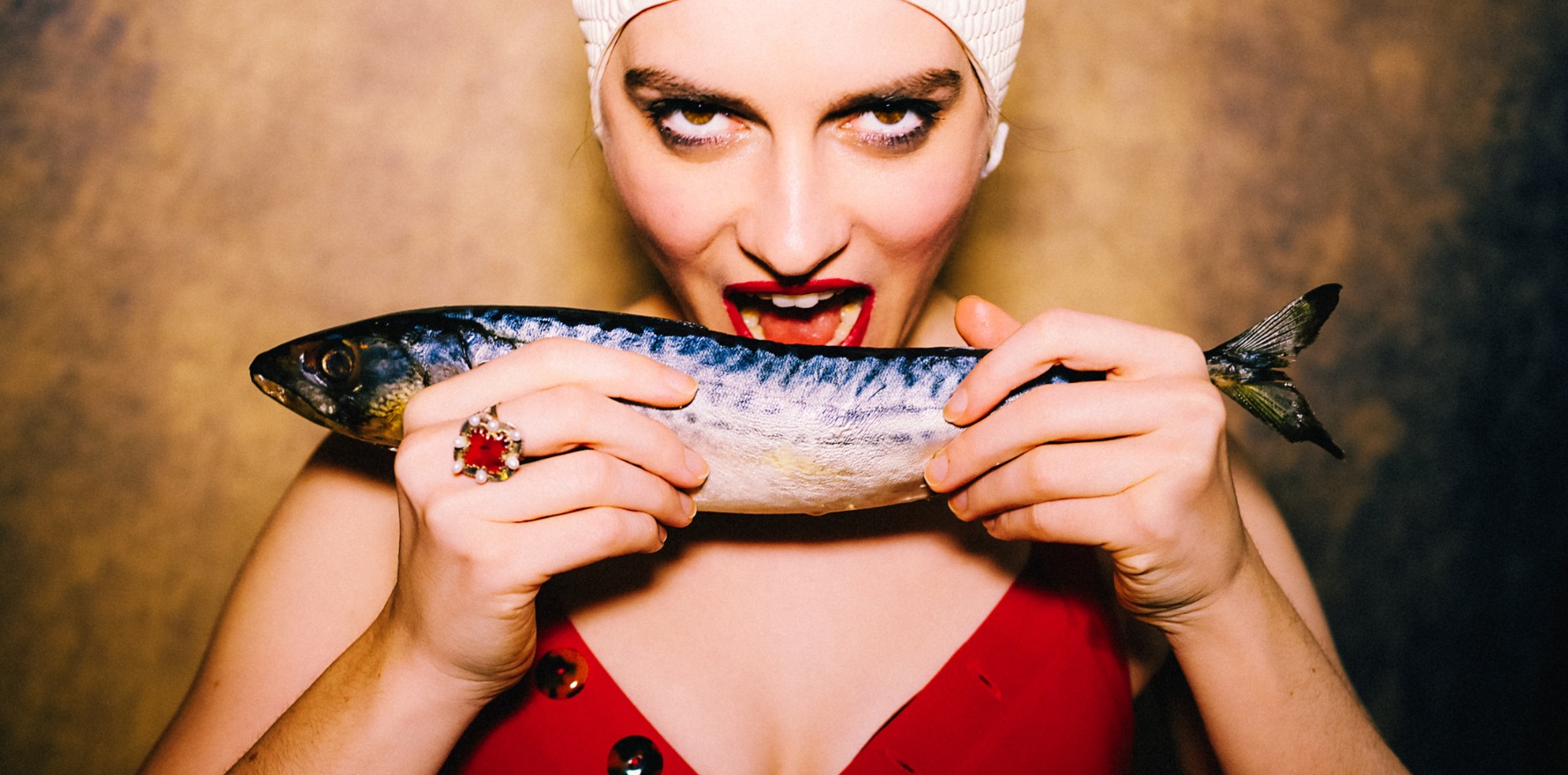 Fitness, friends and fish will become some of your new favourite things.
---
In the absence of effective treatments for dementia, researchers, clinicians and policymakers are turning to prevention.
And a key part of prevention is being able to identify people who are at risk, which is where the CogDrisk tool comes in.
Researchers from the University of NSW and Neuroscience Research Australia hope the tool, recently published in The Journal of Prevention in Alzheimer's Disease, will make it easier for GPs and their patients to learn about dementia risk factors.
The CogDrisk tool assesses 17 risk and protective factors and provides a score between 0 and 36.25 for mid-life adults or between 0 and 49.25 for late-life adults. Higher scores indicate a higher risk of developing dementia.
Different risk scores are calculated for different age brackets in men and women, ranging from 0 to 23. Men have a greater risk in all age groups until they hit 89 years, after which point women have a greater age-associated risk.
Education is also a risk factor, with those who complete tertiary education (0 points) at a lower risk compared to those who only completed primary (4 points) or secondary (2 points) schooling.
A diagnosis of diabetes, traumatic brain injury, stroke, atrial fibrillation or insomnia is worth 2 points each.
Several modifiable lifestyle-based risk and protective factors are also included in the tool:
Midlife BMI: Underweight (2 points), normal weight (0 points), overweight (1 point) or obese (3 points)
Moderate or vigorous physical activity: -3 points (negative points indicate a protective factor)
Midlife hypertension: 1 point
Depression, midlife cholesterol > 6.5mmol/L: 3 points
Cognitively stimulating activity: 0 points for low levels, -4 points for moderate levels and -5 points for high levels
Loneliness: 2 points
Servings of fish per week: -0.25 points per serving
Smoking status: Current smoker (1 point), former or never smoker (0 points).
The CogDrisk tool is freely available online to anyone 18 years and older. It has approximately 90 questions and takes about 20 minutes to complete. The tool has recently been validated after successful trials in four large datasets.
People aged 18-39 will receive a report highlighting any personalised risk factors, along with health information and recommendations to reduce their risk of developing dementia.
People aged 40 and above will receive their individual risk score in addition to the report, information and recommendations.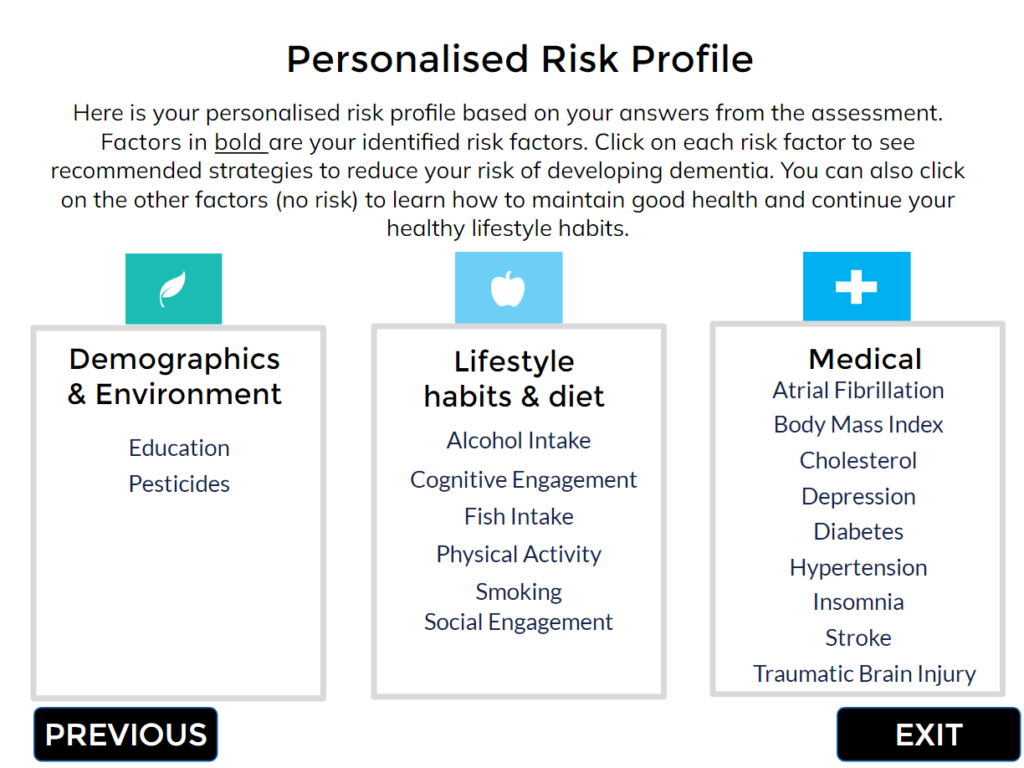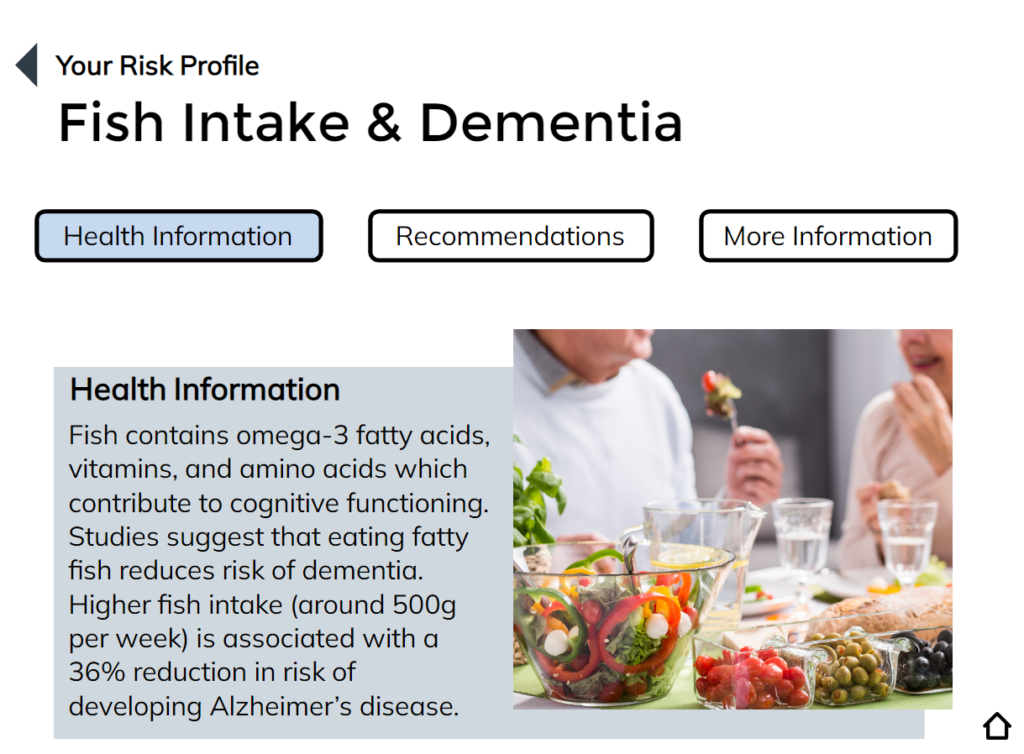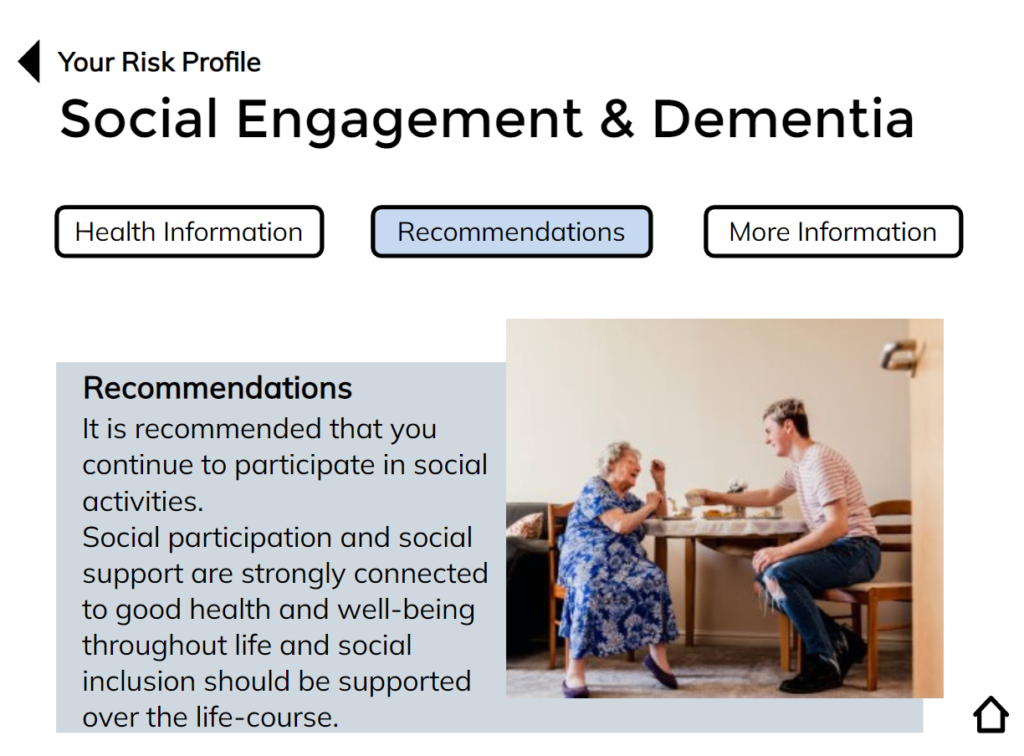 Examples of the personalised risk profile and health information provided after completing the CogDrisk tool
"[Dementia] is a multi-causal disease. But there are some modifiable risk factors. Most people want to know what their risk factors are and want to do something about them once they know [what they are]," researchers said.
The Journal of Prevention in Alzheimer's Disease 2023, online 11 April