16 November 2023
Really? Lead poisoning? (Yes)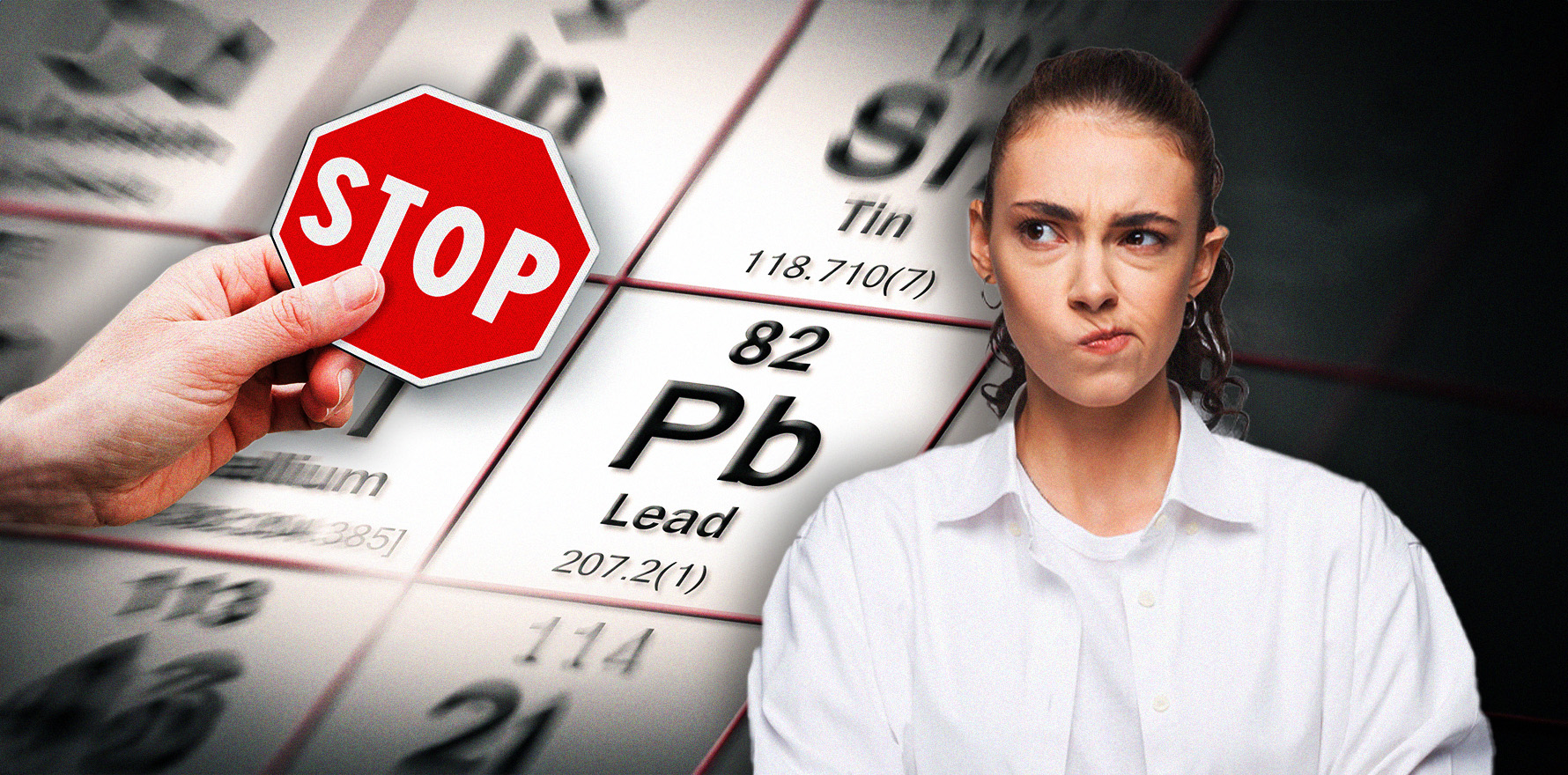 There are many more cases than reported, an Australian drug safety expert says.
---
Lead poisoning is unlikely to be the first diagnosis that springs to mind, but when a patient comes in with abdominal pain and microcytic anaemia with basophilic stippling, it's not out of the bounds of possibility – especially if they are taking Ayurvedic medicine.
A recent case of lead poisoning in a Canadian woman led to an investigation that found 200 people had been put at risk from contaminated substances dispensed by an Ayurvedic practitioner in Toronto, Ontario.
Ayurvedic medicine is part of a traditional medicine system originating in India. It involves using multiple herbs for their combined benefit, both as treatment and prevention. Some of these products contain lead – both intentionally and otherwise.
Believe it or not, lead poisoning is also a perennial problem in Australia, according to Dr Geraldine Moses AM, Adjunct Associate Professor of clinical pharmacy at the University of Queensland.
Professor Moses, a drug safety researcher with a long-term interest in the safety of complementary medicines, has heard of many cases over her years in the field, and says it's a continuing concern for the International Society of Pharmacovigilance, of which she is a member.
She says the number of lead poisoning cases in Australia is definitely under-reported.
"There will be many cases that don't get a mention that are still occurring. I've had many cases reported to me through the Medicines Line and the Adverse Medicine Events Line that we used to run," said Professor Moses.
Ayurvedic products are regulated in Australia by the TGA as a complementary medicine, but unregistered products are brought in by individuals, or are imported and illegally sold by Australian companies. Lead poisoning doesn't have to be reported to a regulatory body and is generally only investigated if it becomes a public health issue.
The TGA has issued two warnings in the last few years about heavy metal contamination in specific Ayurvedic medicines.
One was in 2020 for Manasmithra Vatika (Manasamitram Pills), when a pre-school child in South East Sydney was found to have elevated levels of lead, having taken the pills prescribed by a naturopath after being diagnosed with autism.
The other was in 2022 for Penisole capsules, generally taken to improve sexual performance, treat erectile dysfunction or increase libido. the allowable amount in regulated substances and were discovered after a Victorian man who took them was found to have elevated blood lead levels.
Neither product was registered with the TGA, and both were investigated because it was known that several other consumers were at risk from the same sources.
A 2022 systemic review from the University of Queensland found only five reported cases of lead poisoning from complementary medicines in Australia between 2005 and 2020. But it noted that lead was a common ingredient – intentionally and otherwise – in Ayurvedic medicines, with studies finding a wide range of levels.
Sometimes lead was added because it was thought to have therapeutic value, and sometimes for financial reasons because products were sold by weight, said Dr Moses, who was not connected to the study. Plants could also be contaminated because the soil they were grown in overseas contained high levels of lead, she said.
The study found that patients took Ayurvedic medicine for a variety of reasons, but especially diabetes and cardiovascular symptoms. Other common reasons that emerged in their research were for the treatment of epilepsy, asthma and to encourage healthy skin.
Consumers of complementary medicines were tended to be women in their middle years, with disposable income, a tertiary education and an anxiety about their health, said Professor Moses.
"The drive is to assuage anxiety," she told TMR.
"The [complementary medicines] industry gets away with just telling people what their product is good for. They're under no obligation to warn people about potential side effects or drug interactions," she said.
While some cultural groups might be more likely to be aware of Ayurvedic medicines, anyone could be taking them, and every patient needed to be asked specifically what vitamins, supplements and herbs they were using, said Professor Moses.
"The general public, when they're asked 'what drugs do you take?' only think prescription drugs or conventional medicines. They don't think their little bottle of Ayurvedic tablets is a medicine. 'It's got nothing to do with you guys. So why would I tell you about that?'"
An international review published in 2021 found Ayurvedic medicine was the most common source of exposure to lead in the United States (along with gunshot wounds), but also cited contaminated soil and water, PICA, flaking paint, lead-acid batteries, lead solder in stained glass, ceramics, car repair and other occupational exposures and illicit opium. Children could also be exposed through their parents' exposure, both in substances brought home and through breast milk and placental transfer.
Professor Moses noted a couple of other sources too. Exposure to lead for children living in regional towns like Broken Hill, Mount Isa and Port Pirie had been well documented. Less well known was the risk in make-up marketed specifically for skin whitening and hair dye, she said.
Patients with lead poisoning are usually suffering from chronic, rather than acute, toxicity and often presenting with a vague collection of symptoms that could be many other things.
In the Canadian case, the woman went to the emergency department three times over six weeks with abdominal pain, constipation, nausea and vomiting.
She was admitted and had a bone marrow biopsy, a laparoscopy to check for endometriosis, blood and urine samples, colonoscopy, CT scan and ultrasound – none of which provided an answer. She had ongoing fatigue, headaches, tinnitus and shortness of breath.
It was only more than four weeks after discharge that it was revealed she'd been taking Ayurvedic medicine for over a year to treat infertility, though she'd stopped when admitted to hospital and continued when discharged. When tested at this point, her blood lead level was 55mcg/dL (the normal level is under 2mcg/dL).
"A careful exposure history is essential to suggest the diagnosis," the authors of the Canadian case study advised. "Lead toxicity should be considered in patients with abdominal pain and microcytic anaemia, particularly if basophilic stippling is present. It should also be considered in patients with abdominal pain, headache, fatigue, new or worsening cognitive impairment and a suspicious exposure history.
"Making the diagnosis with a blood lead level can avoid extensive investigations for abdominal pain and anaemia. Hair lead and urine lead levels, including from chelation-provoked urine analysis, are not clinically meaningful."