9 March 2023
Is covid an industrial disease?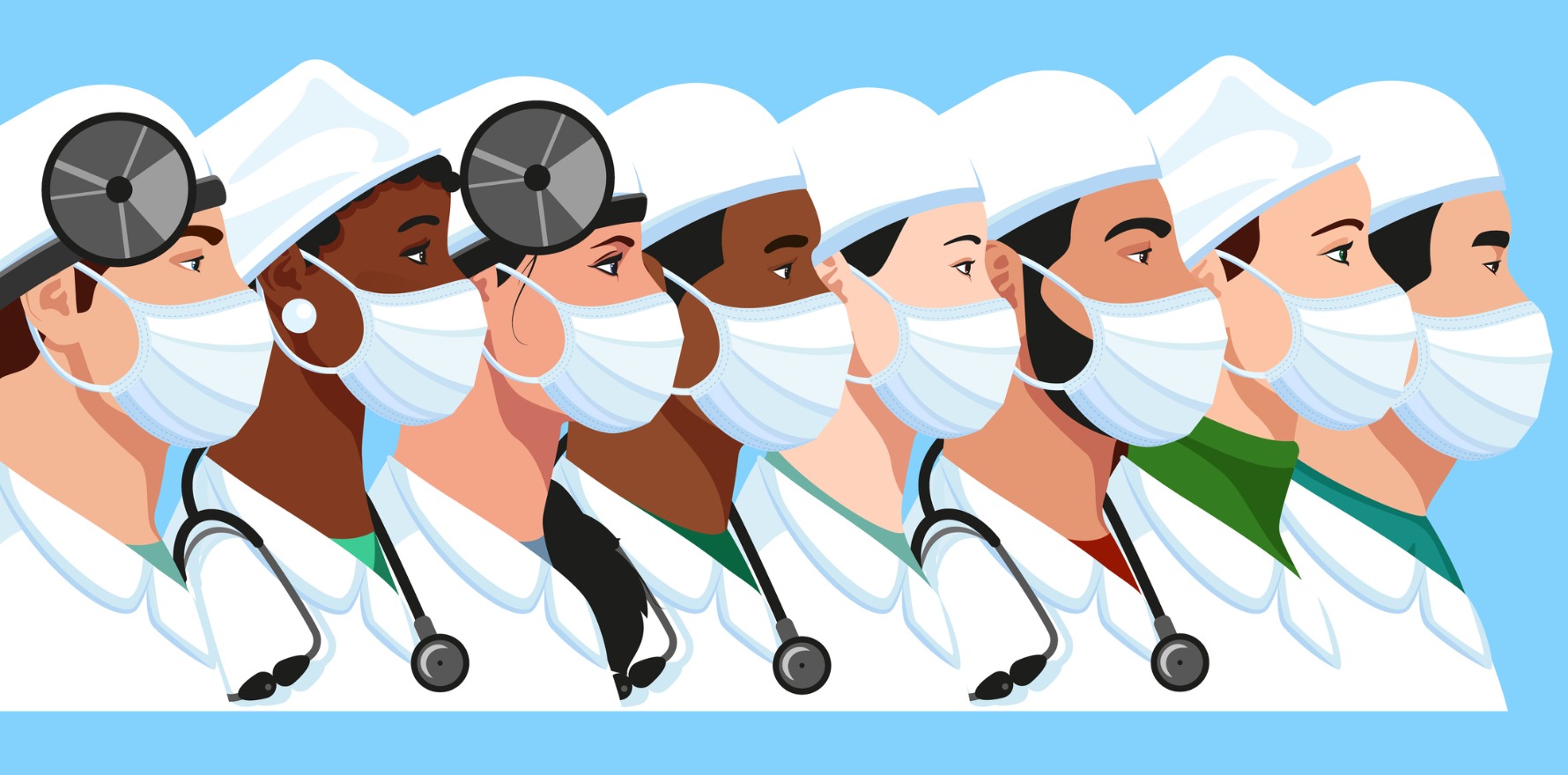 A recent finding in the UK may set a precedent for healthcare workers who caught the virus on the job.
---
A UK ruling that the deaths of two nurses from covid were cases of industrial disease puts covid in the same basket as asbestosis and pneumoconiosis, with potential implications for health systems everywhere.
A Welsh senior coroner found in January that the two nurses – aged 65 and 63 – most likely contracted covid either from patients or their colleagues while working in hospitals in Cardiff in the first few months of the pandemic.
The finding comes amid a campaign by the UK's Trade Union Council for the government to list covid as an industrial or occupational disease for workers in some industries, particularly healthcare. The hope is that such a decision would "formally recognise the higher risk in certain jobs, and signify a need for greater support for affected workers and patients", the TUC report states.
Shelly Asquith, health and safety policy officer at the Trade Union Council and an author of the report, says when it was drafted, the hope was that getting covid classified as an industrial disease for certain sectors would entitle workers in those sectors to financial support if they have to take time off work because of acute covid illness. "When we started calling for covid to be recognised in such a way we had no idea the scale of long covid," Ms Asquith says. "So now, in hindsight, that's definitely the main outcome."
It was also about getting recognition and justice for the families of those who died as a result of covid acquired in the workplace, she says.
The UK government's own Industrial Injuries Advisory Council also advised, in a November 2022 report on the occupational impacts of covid, that certain covid-related conditions should be listed as occupational diseases for health, aged and home-care workers. These conditions included persistent pneumonitis, lung fibrosis, pulmonary hypertension following covid-related pulmonary embolism, ischaemic stroke or myocardial infarction within 28 days of covid infection, and post-intensive-care syndrome following ventilation support for covid.
But that report found there was insufficient evidence to recommend post-covid syndrome, or long covid, because of the difficulties in measuring or diagnosing the condition objectively.
In Australia, cases of covid and long covid associated with workplace exposure are generally handled under workers' compensation schemes, says Professor Joellen Riley Munton, an expert in labour law at UTS in Sydney. "They're all entitled to claim under that system if they have fallen ill, contracted the disease or been injured and it's in the course of their employment," she says.
Usually, the onus would be on the worker to prove that the illness was contracted in the course of employment. However, in NSW at least, that was made easier in May 2020 by an amendment to the Workers Compensation Act that presumed if a worker in certain industries – including healthcare, disability and aged care – contracted covid, it was acquired during the course of their work. "Employees can just basically say I have covid and I work here and then that shifts the burden to the employer to prove that they didn't catch it at work," Professor Munton says. "It makes it easier for them to make a claim."
An attempt to repeal that amendment early in 2022 – supported by industry, business, property, hospitality and retail bodies but opposed by the unions, medical and education organisations – failed.
But NSW may be unusual in both introducing and retaining that amendment making it easier for workers who contract covid to access workers compensation.
Professor Christopher Carlsten, a respiratory physician and head of the Respiratory Medicine Division at the University of British Columbia in Vancouver, Canada says workers compensation has often been difficult for most workers to obtain.
In 2021, Professor Carlsten and colleagues wrote a piece for the American Journal of Industrial Medicine in which they considered the arguments for covid to be treated as an occupational disease, noting that essential workers likely are at the greatest risk of exposure to covid. "Historically, workers have not always been looked out for as aggressively as they should," Professor Carlsten says. He and his colleagues wanted to draw attention to this, in the hope of avoiding repeating that with the covid pandemic.
One cause for hope is that in British Columbia at least, there seems to be a fairly high success rate of workers compensation claims related to covid illness; over the course of the pandemic, more than 8700 claims from workers in health care and social services have been allowed, while fewer than 1500 have been disallowed, rejected or suspended.
Whether the Welsh coronial ruling about covid being an industrial disease will have any impact, even in the UK, is unclear.
Dr Tony Sara, president of the Australian Salaried Medical Officers Federation NSW, says it might be difficult to get covid listed as an occupational disease in Australia because it would be difficult now to prove that covid was contracted in the workplace, even in healthcare, given that many health staff may have caught it in the community. "It's stopped being a disease tied to their occupation," Dr Sara says, also pointing to the widespread use of PPE in the workplace since recognition of the airborne spread of SARS-CoV-2.
Ms Asquith says the Trade Union Council still hopes the government will follow the advice of its own experts and approve covid as an industrial disease for health and social care workers.
"It's quite unusual for government to ignore a recommendation but I suspect they'll try to as long as they can, because they know that they're going see thousands of claims come through as soon as it's approved."