20 October 2023
'Market will decide' on single employer model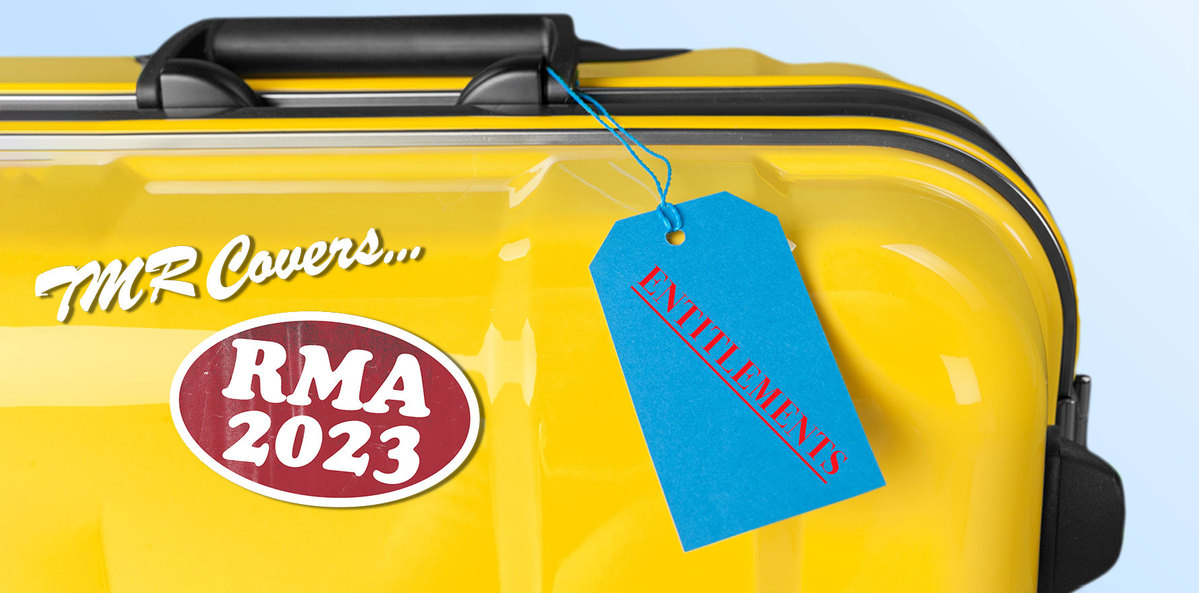 Portability of entitlements is the new black.
---
GP practices will need to change with the times in order to keep registrars interested as single employer models expand across the country, Rural Doctors Association Australia CEO Peta Rutherford predicts.
Ms Rutherford's update on single employer models was a big audience draw on day one of the annual ACRRM-RDAA conference, held in Hobart this year.
"I will flag with practices now … there is a very strong message from young doctors that if [the single employer model] is not an option, you will probably drop down the list as to where they want to go," Ms Rutherford said.
While some registrars will undoubtedly still want to train under fee-for-service arrangements, she said, there is a growing number who will value the ability to choose.
"If you don't offer it and you want to keep the old arrangements you've had in place for registrars since the late 90s, then chances are, you won't be attracting registrars," the RDAA CEO said.
"Just keep that in the back of your mind."
The way the model works is somewhat self-explanatory: instead of starting on a new contract every six months or so as they rotate around placements, GP registrars have one employer for the duration of their training, meaning they can retain leave entitlements.
It's not necessarily a new idea – Queensland doctors will often tell you they've been doing it for years – but it's certainly gained popularity south of the Gold Coast over the last few years, with two major trials kicking off in Tasmania and central NSW.
Both of those trials involve the state health service as the employer and look more to the rural generalist concept of a single employer, where registrars need to be able to move seamlessly between hospital and community-based training.
The fact that it solves the portability-of-entitlements problem that plagues general practice training is a bonus, but it's also not the only way to skin that particular cat.
There's nothing to stop private companies, for example, from running a hub-and-spoke model, which can solve the portability problem for doctors completing their training outside of hospital.
Ochre Health, which operates 65 medical centres in largely rural and regional areas, is already running what Ms Rutherford said is effectively a single-employer model for some registrars.
Consulting firm KPMG is also currently finalising a report which will look at how a national employment scheme could work for registrars, again in an effort to address portability of entitlements.
"With KPMG, we're looking at the broader GP registrar arrangements … and that's also merged into how we could make [portability] happen," Ms Rutherford said.
"To be blunt, the portability scheme which builders and a couple of other professions have is way too complex to deliver the expectations of the junior doctors and medical students, so a national employment model is also being considered for the broader GP registrar cohort."
How exactly this would be financed is still a bit of a mystery.
Ms Rutherford said it would likely have to involve new federal funding delivered via the budget, but also went on to say that the incoming KPMG report referenced the need for section 19(2) exemptions, which would allow registrars to bulk bill while also receiving additional funding.
"That infers that there is still Medicare [billing] occurring," she told RMA23 delegates.
"Certainly one of the things we're conscious of – and that we need to make sure is built into the model – are mechanisms for practices to cover their overheads and the elements of general practice … [like] nurses' wages and the practice administration."
The other matter that has been flagged "from day one" was that if the single employer models being trialled for rural generalists are successful, they need to be able to expand beyond the registrar cohort.
"Whatever [exact model the KPMG report] puts forward, there's going to be a huge amount of investment required to create a national single employer for registrars," she said.
"So if anything, to be efficient and to make it worth the investment, it would actually [help] to open access to all GPs if they want to participate in it."
It would have to remain optional, however.
Dr Karyn Matterson, president of General Practice Registrars Australia, told session delegates that numerous registrars she had spoken to were interested in the business aspect of general practice and wanted fee for service.
"They want to be able to go in and out of not only urban, but rural as well and they want to own their own practice," Dr Matterson said.
"There's a number of registrars that want to be involved in business, and they want to be able to have a thriving, viable private practice model to go into."
RMA23 is at the Grand Chancellor Hotel in Hobart, Tasmania, 19-21 October.