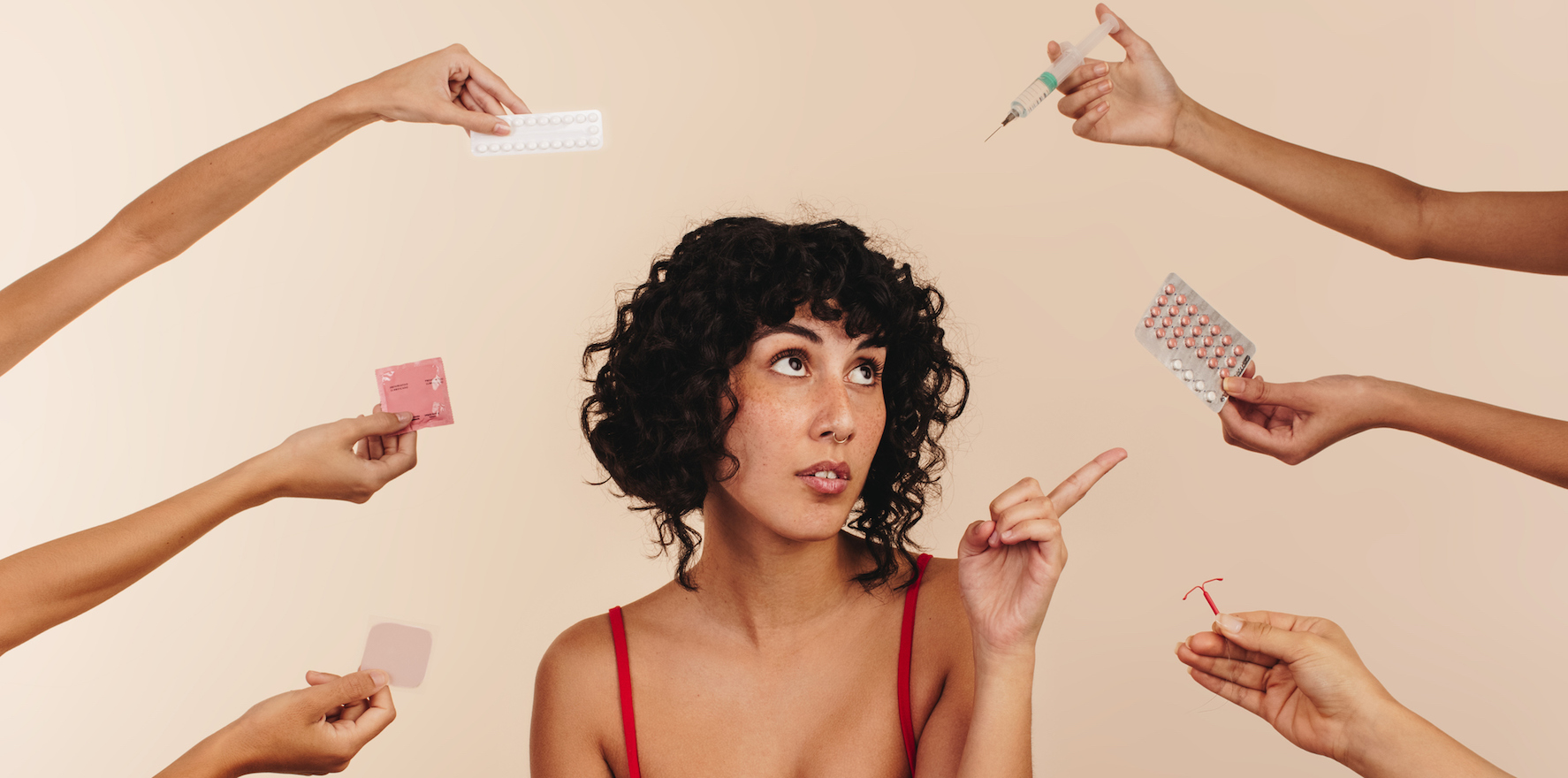 But experts say the findings were in high-risk groups, and the absolute risks were minimal and didn't outweigh the benefits of contraception.
---
The chance of blood clots is increased in women taking common NSAIDs and hormonal contraception, although the absolute risks remain low, according to experts.
Those most at risk are women on "high-risk" contraception, such as the combined pill, and those using non-steroidal anti-inflammatory drugs for extended periods of time.
The link between blood clots and NSAIDs or hormonal contraception has been shown previously, but it was unclear if there was a combined effect of the two medications.
To investigate this, a study published in the BMJ analysed medical records of two million women aged 15 to 49 in Denmark to track first-time diagnosis of venous thromboembolism over the last two decades.
The use of NSAIDs increased the risk of blood clots by 50% for women taking contraceptives deemed "high-risk" – including combined oestrogen and progestin patches, vaginal rings, and pills containing either 50mcg oestrogen or third or fourth generation progestins – compared to women not on hormonal contraception.
A small increase in risk was also seen in women taking NSAIDs – which include ibuprofen, diclofenac and naproxen – when on "medium-risk" contraceptives including all other combined oral contraceptives and progestin injections.
A minimal decrease in risk of blood clots was seen for women on no/low-risk hormonal contraception.
The absolute risk remained low for all women.
For women not on hormonal contraception or taking NSAIDs, there were 2.5 events of venous thromboembolism per 10,000 person years. Women taking NSAIDs and high, medium and low/no risk contraception had 122, 64 and 17 events per 10,000 person years respectively.
Obstetrician and gynaecologist Associate Professor Alex Polyakov, from the University of Melbourne, said women should be informed of the risk, but that this risk remained very small if the painkillers were only taken intermittently.
In women requiring longer term NSAID use, doctors may want to consider prescribing one of the lower risk contraceptives for that period of time, Professor Polyakov told TMR.
In a linked editorial, clinical epidemiologist Associate Professor Morten Schmidt said the findings should be used in safety assessments of over-the-counter drugs, including diclofenac which was found to cause the greatest increase in risk.
"If treatment with NSAIDs is needed, agents other than diclofenac seem preferable, along with lower risk hormonal contraceptives such as progestin only tablets, implants, or intrauterine devices," Professor Schmidt, from Aarhus University Hospital in Denmark, wrote in his editorial.
Professor Polyakov said in some cases alternatives to NSAIDs such as paracetamol may suffice, but he said exploring lower risk contraceptives could more fruitful due to the effectiveness of NSAIDs and the dangers of alternatives such as opioids.
"Having said that, some women have tried other [contraceptives] and they don't work," he added.
Despite praising the "very well conducted study" for its robust data collection, Professor Polyakov also encouraged caution in interpreting the results.
Some potential confounders, such as smoking and obesity, were not fully accounted for.
"There is a possibility that the reason that people take non-steroidals actually increases their risk [of blood clot], rather than non-steroidals themselves," Professor Polyakov said.
The risk of unintended pregnancy remained higher than the risk of blood clot, so the benefits of hormonal contraception outweighed the risks, he added.
"I would like to reassure women that the level of risk involved remains small and you should not feel that you need to stop taking the pill or using other forms of hormonal contraception because of this new research," said Dr Janet Barter, president of the faculty of Sexual and Reproductive Healthcare in the UK.