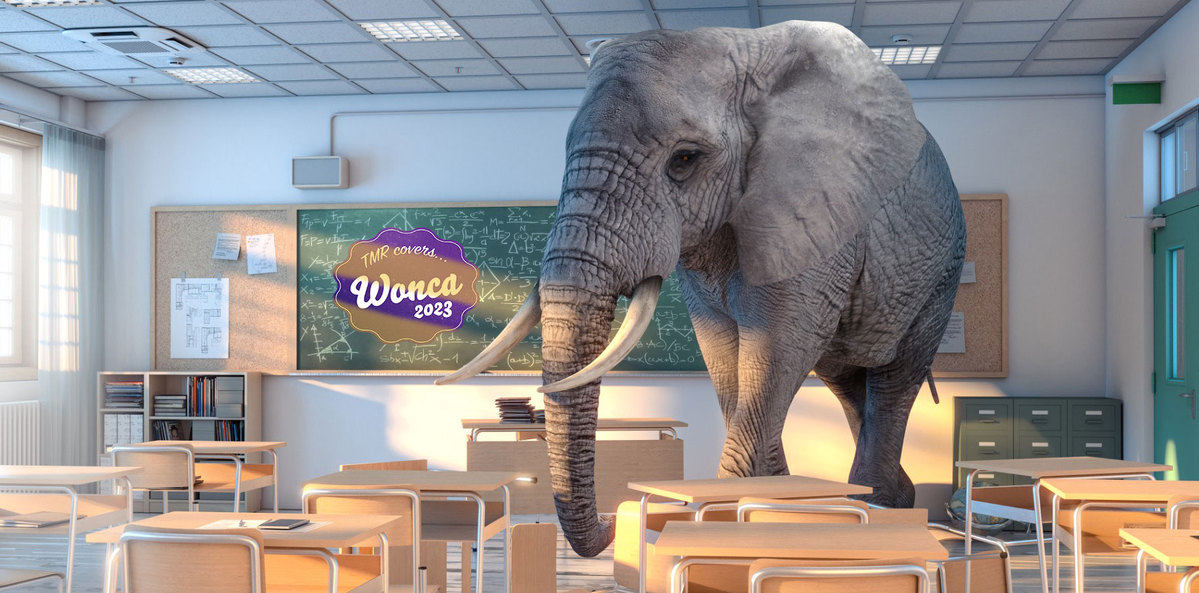 Here's what we know about how to solve the workforce problem.
---
Research into the rural general practice workforce crisis has attacked the problem from every angle bar one: remuneration.
Problem is, that's one of the big ones.
Working out how to recruit medical students to general practice is one of the big questions facing primary care research right now – there are no fewer than 19 different concurrent sessions on medical education at the WONCA world conference this week.
Presentation topics range from geographical narcissism to exchange programs to a film-noir-style play depicting a general practice consult.
Progress has been made, too – researchers can now say with some certainty that students who do an end-to-end year-long rural placement are around three times more likely to stay in the bush, and that students who grow up rural are more likely to work there in the future.
But as one delegate pointed out towards the end of the Thursday afternoon session, there's still an uncomfortable question about remuneration that research has largely left untouched.
"Why would you want to do general practice when every other specialty [gets paid more] – don't the numbers just speak for themselves?" he said.
There was no satisfying answer to that question in that session, but here's a summary of some of the questions that were answered.
Question: Does sending students out to a rural placement make them any more likely to return in the long term?
Answer: Yeah, kinda.
Deakin University's director of rural medical education, Associate Professor Lara Fuller, followed up students who had taken part in the university's unique year-long rural placement experience over the past decade.
Around a third of the 166 doctors she tracked were originally from a rural background and just under half were part of the bonded medical places scheme.
"Our results showed that 30% of those 10 years' worth of graduates were working rurally, in an MMM2 to 7 area," she told delegates.
That compares to just 16% of the overall graduate cohort and 10% of the students who did all their training in a metro area.
So far, so good.
"So we are getting a significantly better result amongst our [long rural placement] graduates, but is that enough?" Professor Fuller said.
"That's something we are having a dialogue with our communities about, and it's certainly a figure that we'd like to see a lot higher than that."
Breaking down the numbers further, 45% of the long rural placement students work in a regional MMM2 area and the remaining 55% work in MMM3 to 7 regions; basically, a lot still work in what remote Australians might consider the big smoke.
Looking to the future, Professor Fuller and her team have tweaked the program further and are primed to deliver an end-to-end rural training scheme specifically designed for rural entry students.
Question: What are universities actually doing to make rural general practice look good?
Answer: Going in hard on rural-origin students and rural end-to-end training.
Associate Professor Riitta Partanen is a GP in small town Queensland, but also works as director of the University of Queensland rural clinical school.
One of UQ's tactics has been to partner with regional universities like University of Southern Queensland and Central Queensland University to create provisional entry pathways to the rural program at its post-graduate medical school.
The upshot of that is students can complete their undergraduate degrees and then their medical training without having to move to Brisbane, meaning they retain their country roots.
Ideally, Professor Partanen said, UQ will start planting the seeds even younger.
"We want to start instilling and inspiring students at school from ages 12 or 13 that they could become GPs or rural generalists as their career paths," she said.
"We want to inspire medicine, but we actually want to start showing them general practice at that early age.
"It's that school engagement that needs to happen first, and we're working toward doing that better."
Question: Does rural-bashing make it less likely for students to want to go rural?
Answer: yes.
When Professor Partanen isn't directing the UQ rural clinical school, she's working toward her PhD.
One of her research areas is geographic narcissism, which is the tendency for city-dwellers to devalue the expertise and knowledge of their rural colleagues.
Professor Partanen did in-depth interviews with 29 students and junior doctors from a range of backgrounds and rural/metro placement types.
Her research hasn't been published yet, but the preliminary results have been "pretty clear" in terms of the majority of students having been exposed to some form of geographical narcissism during training.
"It is real, and I think it is, in some part contributing," Professor Partanen said.
"It's not the sole answer, but I think it's one of those lesser understood factors that might be contributing to our ongoing medical workforce shortages."
There were also perceptions among participants that, because of the relative deficit of doctors in the bush, there must be a lower barrier to entry and therefore that it only attracts poorer clinicians.
Professor Partanen also noted that some students, particularly those who had more exposure to rural, were actually motivated by denigrating comments and assumptions about rural doctors – they were driven to prove the naysayers wrong.
WONCA 2023, which replaces the RACGP's annual conference this year, is on at Sydney's International Convention Centre, 26-29 October.