9 November 2023
Incretins: what's the worst that can happen?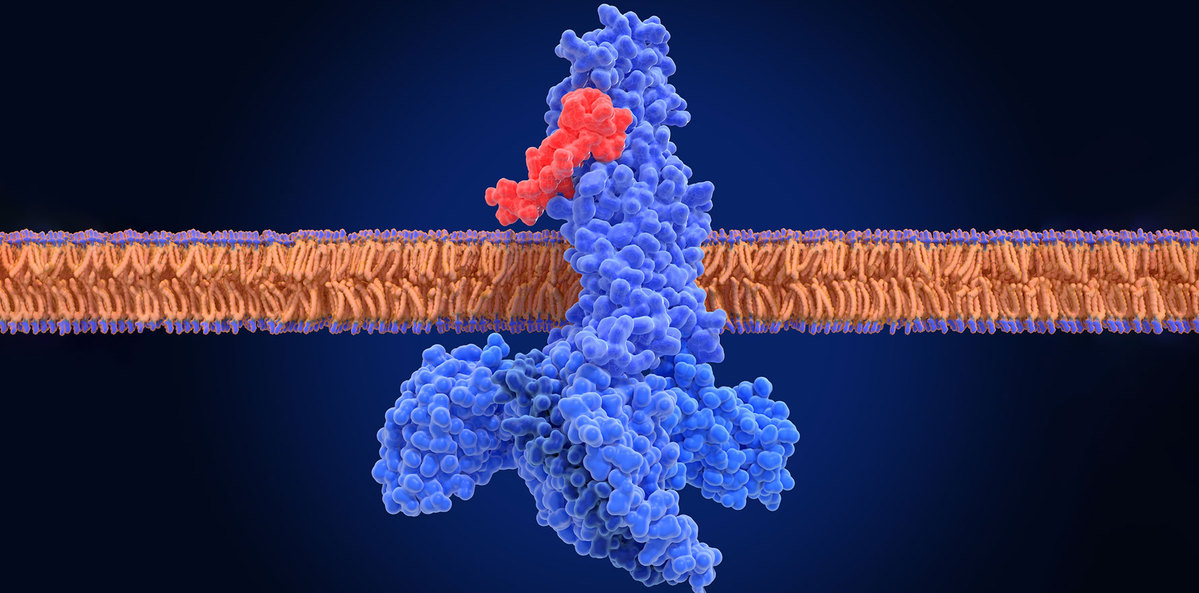 The diabetes drug semaglutide and its cousins have a good safety profile, but that doesn't mean they can't be misused.
---
Second-generation GLP-1 agonists like semaglutide have ushered in a new era of obesity medicine – but for all the hype around their safety and efficacy, the drugs are not immune to misuse.
Telehealth providers dominate the market in Australia – meaning that many people are getting access to the drugs without ever seeing someone face-to-face – and eating disorder experts fear that people with disordered eating can exploit the system.
Historically speaking, obesity drugs have been abject failures.
The ones that have worked – e.g. amphetamines and fen-phen – had such dangerous side effects that they were swiftly pulled from market.
This has meant that one of the biggest drawcards of the new generation of GLP-1 agonists has been their positive safety profile.
But even the best safety standards do not protect against accidental or deliberate misuse.
How much is too much?
The good news is that GLP-1 agonists are unlikely to harm a patient in the short term.
Taking a double dose of Ozempic (semaglutide, Novo Nordisk) is not uncommon – of the 82 calls to the Victorian poisons hotline over the past two years that related to the drug, around three-quarters were because the patient had taken additional doses.
Ozempic comes in pre-filled pens containing 4mg semaglutide, which will theoretically last a patient on the typical maximum dose of 1mg per week around a month.
A standard dose of Ozempic's sister drug, Wegovy (Novo Nordisk) – the only GLP-1 agonist that is TGA-approved for weight management – is 2.4mg of semaglutide.
In other words, a double dose of Ozempic is still less than the regular dose of Wegovy.
"I don't think this is a big issue, unless you take an entire pen-full [of Ozempic] and that would be hard to do, you'd have to actually work pretty hard," diabetes researcher Associate Professor Neale Cohen tells The Medical Republic.
Wegovy pens, meanwhile, contain just the single 2.4mg dose at a maximum.
They are also mainly theoretical at this time – while the TGA has approved the drug, Novo Nordisk has not launched it in Australia yet.
Eli Lilly's GIP/GLP-1 agonist, tirzepatide (Mounjaro), also only comes in single-use vials.
Like Novo Nordisk with semaglutide, Eli Lilly is also bringing a weight-loss specific version of tirzepatide to market, which is to be called Zepbound.
Earlier this week it hit a major milestone in the US, with the Food and Drug Administration approving it for weight loss. It has not been approved in Australia for this use yet.
While not necessarily dangerous, injecting too much semaglutide at once is a good way to give yourself a bad tummy ache.
According to Ozempic's consumer medicine information, the adverse events to expect from taking more than the recommended dose include nausea, vomiting and diarrhoea.
"If people have purposely taken an overdose to try and hasten weight loss … that would be unwise, because the effects are really slow," says Professor Cohen, who works at the Baker Heart and Diabetes Institute.
"And if people have accidentally taken an overdose, it would be a matter of sending them home, managing them and watching them carefully for the next four weeks."
Every clinician who spoke to TMR for this article emphasised that the number of people who are misusing GLP-1 agonists is very small.
"I don't think that this is a major issue, it's certainly not one that I've come across," Professor Cohen says.
Long-term harms are a different story
Earlier this week, Channel Nine's 60 Minutes program told the story of 56-year-old mother Trish Webster, who had been using GLP-1 agonists Ozempic and Saxenda (liraglutide, Novo Nordisk) to lose weight ahead of her daughter's wedding.
Ms Webster died in January of this year from an acute gastrointestinal illness, following months of being "constantly ill" from side effects related to the medicine.
Her husband believes the drugs contributed to her death.
Two similar deaths in the US have prompted Novo Nordisk to add warnings on gastroparesis as a possible side effect.
Ideally, endocrinologist Associate Professor Sof Andrikopoulos says, Ms Webster would have presented to a doctor months earlier and been taken off the drug due to the severity of the side effects she was experiencing.
"I'm really disturbed to hear that a woman died because of her determination to get into a dress," Professor Andrikopoulos tells TMR.
"I mean … that you would cause so much pain to yourself, to a point where you die, to get into a dress is terrible, terrible thing."
GLP-1 agonists work by mimicking the action of a gut hormone and making the person feel full, leading them to eat less and lose weight.
"We do know that weight loss medications are extremely attractive to people with eating disorders," says Natalie Spicer, head of clinical and support services at the Butterfly Foundation.
"They appear to have really quick results, but they can be really dangerous and worsen eating disorder thoughts and behaviours … in someone who's already vulnerable."
Anorexia nervosa has the highest mortality rate of any mental disorder and is one of the most expensive to treat.
Ms Spicer says that while GLP-1 agonists haven't yet cropped up as a concern for the counsellors managing the Butterfly Foundation's help line – possibly thanks to the spotty supply – the drugs aren't completely off their radar.
"There's no major theme coming through at the moment, but that may change as availability of the drug [increases] and it becomes more easily accessible," she tells TMR.
One of the areas of concern is the fact that online-only telehealth providers dominate the weight loss market in Australia.
Speaking to 60 Minutes, Eucalyptus co-founder and CEO of Tim Doyle said that Juniper, the weight-loss-focused subsidiary of the digital health giant, had just over $150 million in revenue this year.
The same report made the claim that Juniper was the biggest single provider of Ozempic in the world, which a Eucalyptus spokesman says is untrue.
True or not, Juniper is a big player in the weight loss drug market.
Earlier this year, staff at The Medical Republic managed to get approved for treatment with Saxenda using Juniper by lying about their medical history and weight.
"I think it's really important to have protections in place, which would be … checking in with the person face to face, doing regular bloods and blood pressure tests in person, so you know that there's not going to be any of gap between what you're being told and what's actual reality," Ms Spicer says.
"And then of course, obviously having that good, accurate history and background, which … for best practice would be a GP, in person."
Juniper's clinical director Dr Matt Vickers says the company takes patient safety "extremely seriously" and notes that it is a criminal offence to provide false information to obtain prescription medicine.
(At which point we should add that we never collected or filled the Saxenda prescription and that it was purely a journalistic exercise to see how easy it would be.)
"We have several layers of safety measures in place, including a medical questionnaire of up to 100 questions to provide our practitioners with detailed medical and mental health history of their patients before the initial consultation (including eating disorders such as anorexia, bulimia and binge eating disorder)," he tells TMR.
"If our practitioners require further information, they can request additional clinical indicators such as pathology examinations and blood pressure results."
Doctors using the platform are also able to request government ID and matching Medicare details for verification.
"Practitioners also request full-body photographs though our platform; and can seek height and weight verification from a GP or pharmacist before proceeding," Dr Vickers says.
RACGP spokesman on obesity management Dr Terri-Lynne South tells TMR that there is a growing understanding that people with restrictive eating disorders aren't necessarily rail-thin.
"We're seeing more of what we would call atypical anorexia or anorexic nervosa-type eating disorder psychology in people with a higher BMI," she says.
The same is true for bulimia nervosa and binge eating disorder, she says.
As Ms Spicer alluded to, people with an eating disorder may not necessarily be up front about it.
"Eating disorders are very much something that people tend to feel shame and hide, rather than seek help for," Dr South says.
"I think that all prescribers need to be very wary and even screen for eating disorders when people present for weight loss concerns."