19 June 2023
N95 masks are good for covid, bad for skin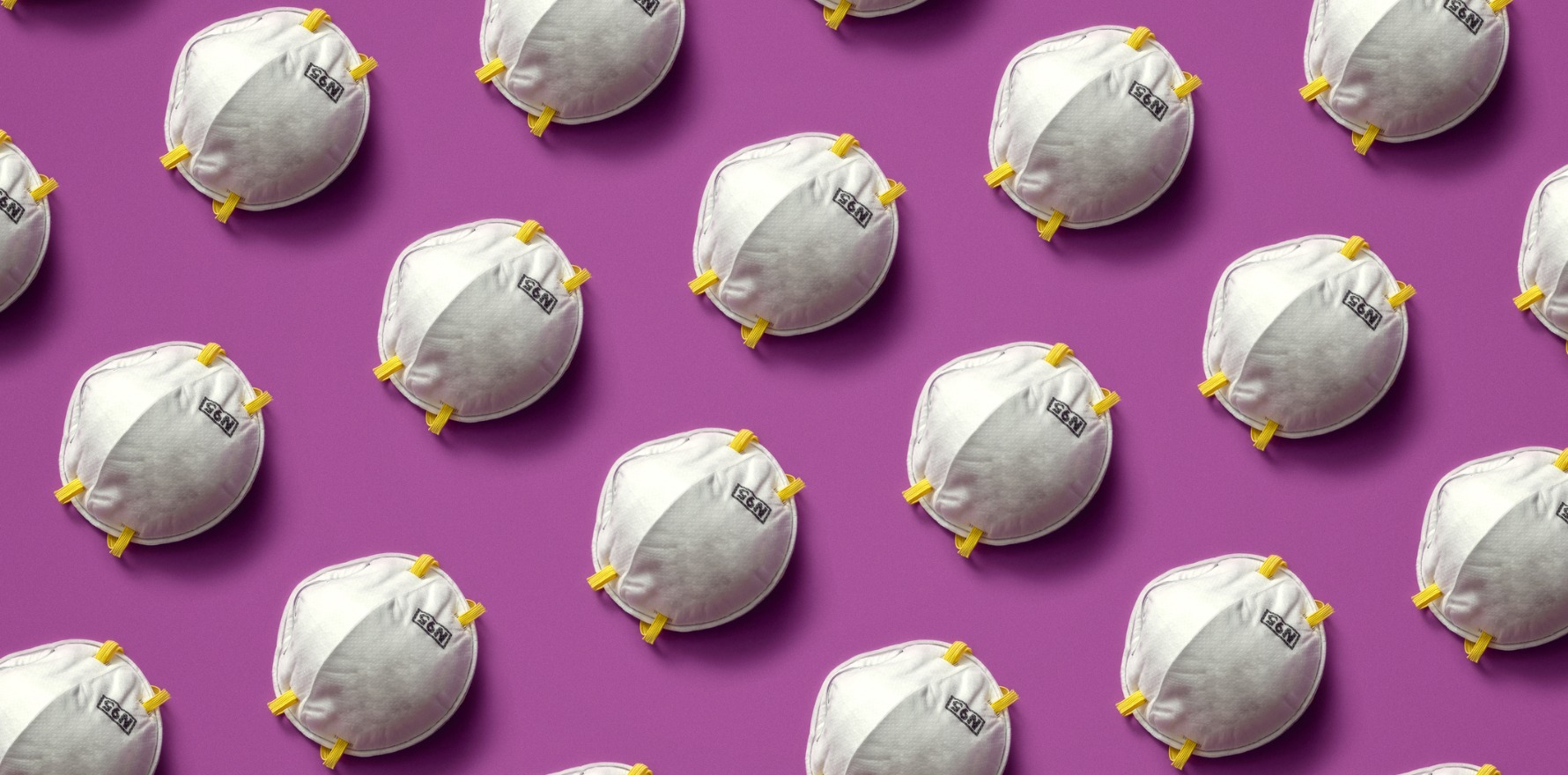 Two recent studies highlight the adverse dermatological reactions to this covid protective measure.
---
N95 and P2 masks are commonly used by healthcare workers to protect against covid, but their prolonged use is not without problems, specifically for the skin.
Speaking to delegates at the Australasian College of Dermatology Annual Scientific Meeting in Sydney last month, Dr Amreeta Kaur, a Melbourne-based dermatologist, shared a series of cases involving hospital staff who presented with rashes on the face and/or neck corresponding to areas where the elastic straps of an N95 mask sit against the skin.
The five patients – a urologist, three nurses and a cleaner – had no prior diagnoses of allergic contact dermatitis and had worn N95 masks for up to two years without any adverse reactions.
Patch testing revealed all five patients reacted to mercaptobenzothiazole; a product used in the vulcanisation of rubber that was present in the elastic mask straps of 3M Aura N95 masks.
The patients were treated with topical corticosteroids and needed time off work or clinical duties to allow their skin to heal. The management process also involved liaising with the hospital occupational health and safety team to identify an alternative mask that was suitable for hospital wear and would not trigger an allergic reaction, which Dr Kaur described as an "ongoing process".
This case series serves as a reminder that "allergy can develop at any time", Dr Kaur said, stressing the importance of recognising potential reactions and referring them to a dermatologist for patch testing in a timely fashion.
Reports of adverse dermatological reactions to N95 and P2 masks were reinforced by a presentation from Dr Raaisa Islam, a Sydney-based senior RMO with an interest in dermatology.
Presenting the results of a cross-sectional survey involving 147 healthcare workers from Monash Health undertaken in the last 12 months, Dr Islam highlighted that 81% of respondents had experienced an adverse dermatological reaction to an N95 or P2 mask. Pressure sores and acne were the most commonly reported reactions, each with 64%, followed by irritant facial dermatitis.
Interestingly, the rate and type of reported adverse dermatological reactions varied with the type and brand of N95 mask worn. Wearing the 3M Aura respirator mask was associated with the highest number of reactions, namely acne.
Together, these studies suggest there is a need for vigilance on how the skin of healthcare workers is faring, as well as their covid status.