27 July 2023
Aspirin increases bleed risk in healthy older adults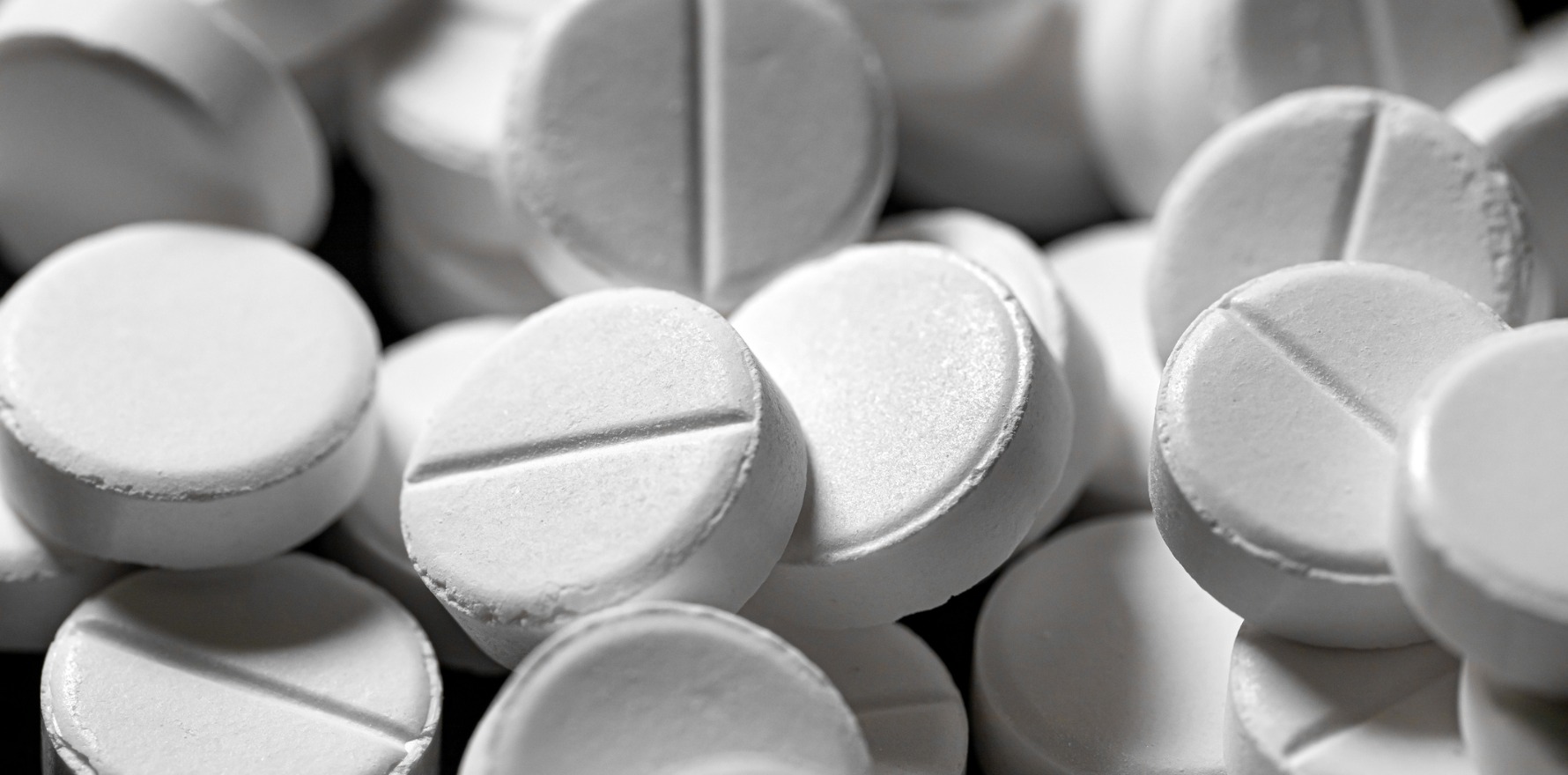 Taking aspirin might not stop you from experiencing your first stroke, experts caution.
---
A daily dose of aspirin won't prevent ischaemic strokes in healthy individuals, according to new Australian and US research.
Low-dose aspirin is commonly used in primary and secondary prevention of cardiovascular events and stroke, although Australian guidelines do not advocate for its use in primary prevention. Despite its widespread use, it is unclear whether reducing the risk of ischaemic stroke is balanced out by an increased risk of bleeding, a common side effect of daily aspirin use.
Now, a secondary analysis of data from the ASPirin in Reducing Events in the Elderly (ASPREE) trial, published in JAMA Network Open, found 100mg of aspirin per day did not reduce the risk of ischaemic stroke – but it increased the risk of all intracranial bleeding by 38%.
"These findings suggest that low-dose aspirin may have no role for the primary prevention of stroke and that caution should be taken with use of aspirin in older persons prone to head trauma e.g., from falls," the researchers concluded.
The ASPREE trial included over 19,000 healthy adults, mostly over the age of 70, who took 100mg of aspirin or a placebo each day for an average of five years. Researchers assessed whether they experienced a stroke (ischaemic or haemorrhagic) or other intracranial bleeding while taking either aspirin or placebo.
One in 50 patients in both groups sustained an ischaemic stroke, equating to fewer than four events per 1000 person-years in each group. Aspirin did not reduce the risk of ischaemic stroke compared to placebo.
Similar results were reported for haemorrhagic strokes and other non-stroke intracranial bleeding (e.g., haematoma or haemorrhage), both of which occurred in less than 1% of patients in each group.
However, when all intracranial bleeding was considered as a whole, aspirin increased the risk of bleeding by 38% compared to placebo. This equates to more than 29 new intracranial bleeding events per 1000 patients in the aspirin group.
Researchers were quick to highlight the nuances of these findings, particularly when considering whether aspirin is used for primary or secondary prevention purposes.
"These findings do not apply to older adults taking aspirin on medical advice, such as after a heart attack and ischaemic stroke. In secondary prevention, the balance of risks and benefits generally favours aspirin," said Professor John McNeil, ASPREE co-principal investigator, in a statement.
"It's important to consult with your GP before making any changes to your medicine intake," Professor McNeil cautioned.
Professor Geoffrey Cloud, lead author and director of stroke services at Alfred Health, recommended healthy individuals should focus on their lifestyle choices rather than relying on aspirin when considering primary prevention approaches.
"Older people concerned about reducing their risk of having their first stroke should not take daily aspirin without their doctor's advice, but instead concentrate on modification of lifestyle risk factors and blood pressure control," he told media.