27 February 2023
When SARMs do harm, and other pathology gems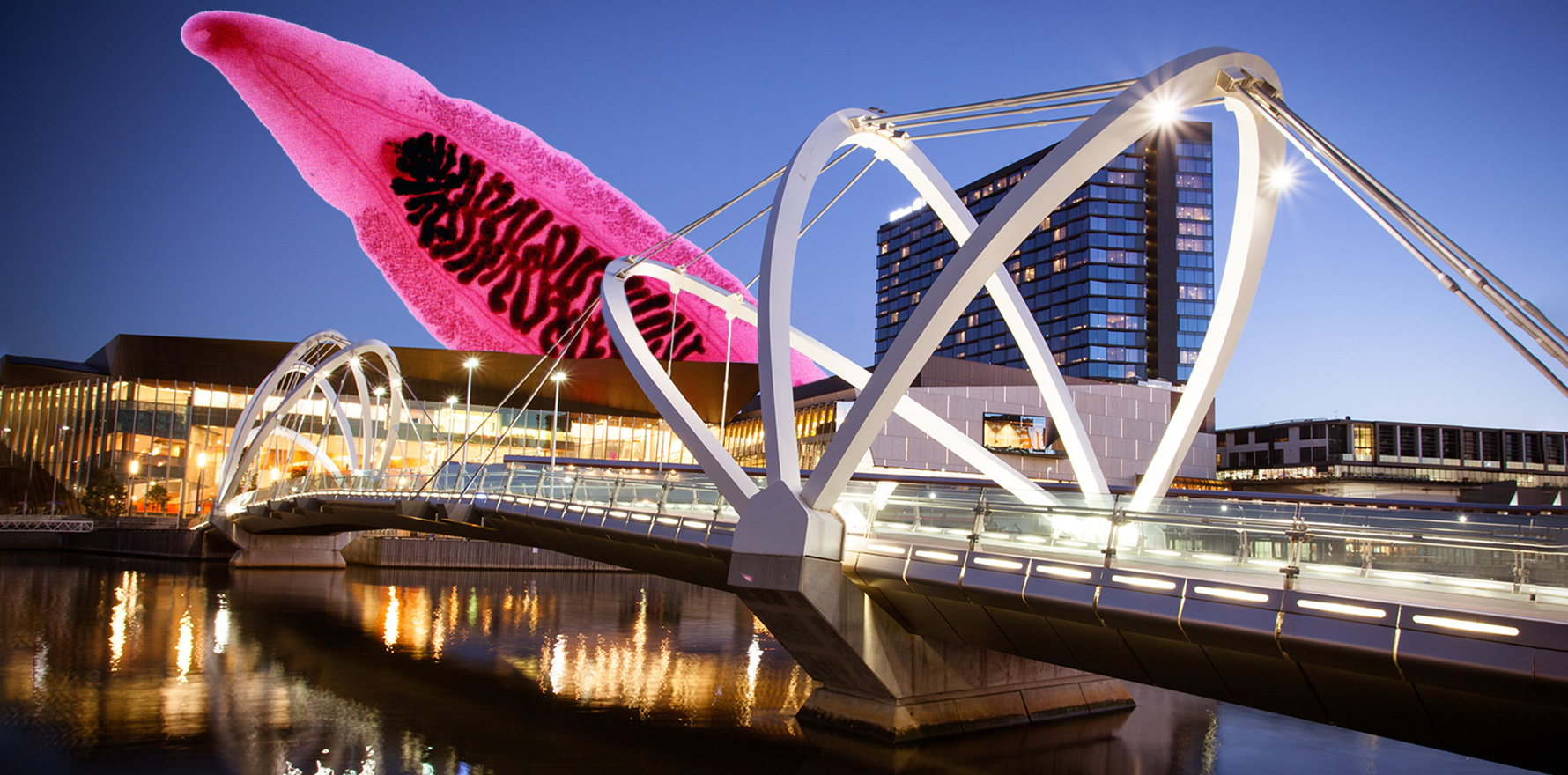 Primary care pathology clues that might help you solve a diagnostic mystery.
---
A raw fish dish, glucose thievery and a male patient with suspicious sex hormone binding globulin levels were all on the menu at the Royal College of Pathologists of Australasia's Pathology Update on Friday.
The annual conference was held over three days at the Melbourne Convention and Exhibition Centre.
Here are three key takeaways from day one.
1. Performance enhancing drug use in a young man
Presented by: Chemical pathology registrar and former GP Dr Michael Theophilos  
GP takeaway: Non-steroidal performance enhancing drugs can cause paradoxically low SHBG and low testosterone 
Dr Theophilos recounted the case of a 28 year-old male who presented to his GP with the apparent paradox of low total and free testosterone in conjunction with low SHBG.
Further blood tests revealed minor inflammation and a rise in transaminase which, while not dramatically higher than the reference level, was double that of his previous test.
His lipid profile was normal, as were his FSH and LH levels.
A break in the case came via the GP's patient history.
"This patient had [sustained] a hamstring injury a few weeks prior, and rather than going straight to the doctor, he spoke to his gym mates and they recommended this substance called ostarine," Dr Theophilos said.
"He acquired it online and he didn't talk to any medical professional prior to starting."
Ostarine, also known as enobosarm or MK-2866, is non-steroidal selective androgen receptor modulator (SARM) which mimics the effects of anabolic steroids.
"In a clinical trial from 2011 looking at enobosarm, the substance our patient was taking, researchers noted a dose-dependent reduction in HDL cholesterol … a reduction in thyroid binding globulin, SHBG and total testosterone, but no significant decrease in free testosterone," Dr Theophilos told conference delegates.
Despite not being TGA-approved for any clinical indication and being banned by most professional sporting bodies, ostarine is still marketed as a bodybuilding supplement and is easily accessible online.
"[The websites selling SARMs] play the get-out-of-jail-free card because all everything is labelled with 'this is for research purposes only and is not intended to treat any disease or medical condition'," Dr Theophilos said. 
At follow up, about three months later, the patient claimed to no longer be using ostarine. Most of his markers had returned to the reference range, with the exception of his SHBG, which remained low.
Instead of returning for a second follow-up, the patient sent his GP a text requesting a script for tamoxifen, an oestrogen selective receptor modulator used in treating certain types of breast cancer.
This signalled to the pathology team that the patient was likely still taking some form of performance-enhancing drug.
"[Tamoxifen] is promoted in bodybuilding for what they call post-cycle therapy, the period when you take testosterone-boosting substances," Dr Theophilos said.
"The post-cycle therapy is where you take something else and try and counteract the fact that you suppressed testosterone [during the fat-loss cycle]."
The GP declined to write a tamoxifen script, and the patient indicated he would source it illegally.
Ultimately, Dr Theophilos and colleagues were unsure whether the man's persistently low SHBG was a long-term side effect of ostarine or whether he had been untruthful about having stopped it in the first place.
2. Raw fish dish with unintended ingredients
Presented by: Dr Varsha Sivalingam, microbiology pathology registrar 
GP takeaway: Consider pathogens that might be endemic in a patient's country of origin 
In another example of patient history-taking proving vital, looking into the traditional food served in one man's hometown ended up cracking the case.
Dr Sivalingam presented the case of a 58-year-old Chinese man who presented to a Sydney hospital with pain in the upper right quadrant of his torso, which worsened with inspiration.
The pain was on a background of advanced metastatic hepatocellular carcinoma, for which he was receiving ongoing radiotherapy.
He had migrated to Australia in 2000, but frequently travelled back to his hometown in the southern Chinese region of Guangxi.
Cytology of fluid extracted from the man's liver revealed clusters of small flatworm eggs.
Based on size, they were identified as either Clonorchis or Opisthorchis fluke eggs.
Both species can be ingested by eating raw fish, with Clonorchis endemic to the southern China region and Opisthorchis endemic to the Thailand region.
Given that the patient had visited Guangxi, where raw fish is a traditional delicacy, Dr Sivalingam could be relatively sure that the eggs were from the former species.
The flatworm larvae usually take about a month to mature inside the duodenum and then migrate to the biliary tree to lay eggs.
Once grown, they can live up to 30 years.
Thickening the plot is the fact that Clonorchis infections are associated with various liver cancers, including the variety that the patient had.
"In the era of migration here in Australia, it's important to consider pathogens that might have been endemic in someone's hometown," said Dr Sivalingam.
3. Gestational diabetes starts at conception
Presented by: Professor Jane Dahlstrom, anatomical pathologist 
GP takeaway: counselling obese and overweight women prior to conception can help both mum and bub 
Gestational diabetes can start affecting a baby well before the mother can test for it, making early intervention key for primary care, according to Professor Dahlstrom.
Professor Dahlstrom's most recent work has been looking at the role of the placenta as both offender and defender in gestational diabetes. In a diabetic pregnancy, the placenta can essentially act as a glucose sink.
"We know that when glucose is increased in mum … more glucose from mum is transferred to the fetus," she said.
"Now when this happens, as you would expect, you'll get release of insulin from the fetal pancreas, and then it does what it should do with that fetal hyperinsulinaemia and it will reduce the glucose in the baby.
"But what that does is draw more glucose from the mum to the fetus, and this is called the glucose steal phenomenon."
The glucose steal phenomenon can start relatively early in a pregnancy, and result in adverse neonatal outcomes even if the mother has satisfactory glycaemic control in the final stages of pregnancy.
Professor Dahlstrom's research collaborator and husband Professor Christopher Nolan co-authored a 2016 paper which recommended that glycaemic control be optimised in very early in pregnancy to prevent the onset of fetal hyperinsulinaemia.
"Essentially, fetal hyperinsulinaemia, through its effect on lowering fetal glycaemia, will increase the glucose concentration gradient across the placenta and consequently the glucose flux to the fetus," Professor Nolan and colleagues wrote.
"While the steepness of this gradient and glucose flux will be greatest at times when maternal hyperglycaemia and fetal hyperinsulinaemia coexist, fetal hyperinsulinaemia will favour a persistently high glucose flux even at times when maternal blood glucose is normal."